Coastal living inspires this Craft Of The Day, which is perfect for a warm weather brunch. What's more, these napkin rings take mere minutes to make and only require a few household tools and, obviously, rope. Keep reading for the how-to.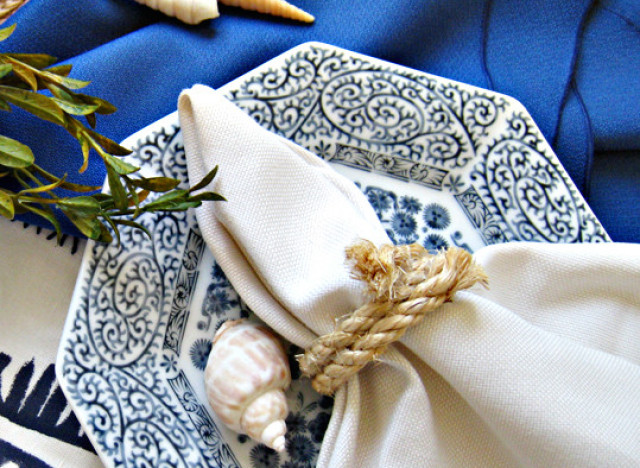 Flickr photo by ...love Maegan
What You'll Need:
Hot glue gun
Scissors
Rope
How To Make It:
1. Cut a 13-inch long piece of rope.
2. Fray the ends a bit with your finger.
3. Wrap the rope around the napkin once so the ends touch.
4. Glue the rope together and hold until dry.
For the full tutorial, visit ...Love Maegan. And, be sure to check out the other great crafts in our Craft Of The Day slideshow below.
PHOTO GALLERY
Craft Of The Day