Television's "it" girl of the moment is Jessica Paré of "Mad Men" -- you know, the girl who plays Megan on the hit AMC show, stole Don Draper's heart as his 25-year-old secretary and stole ours with a sultry rendition of "Zou Bisou Bisou" on the Season 5 premiere. Now the 31-year-old Paré talks to New York magazine about what everyone wants to know about the most: her teeth.
"Weiner found himself drawn to Paré's gap-toothed smile. Her teeth are so distinctive he even wrote a scene in which Megan recalls being told she could never be an actress because of them. Paré doesn't understand all the fuss. 'I forget about them because they're in my face and they do their job just great. I never get anything stuck in them.' (For the record, the camera must add ten pounds to each tooth, because in person she's a knockout.)"
For context, "teeth" is the top associated term for "Jessica Pare" on the drop-down menu in Google. Paré also reveals that she was once married (reportedly to producer Joseph M. Smith in 2007) and that she thinks "tits can be funny." Sounds like our kind of gal (Don would agree).
For more, click through to New York magazine.
COVER: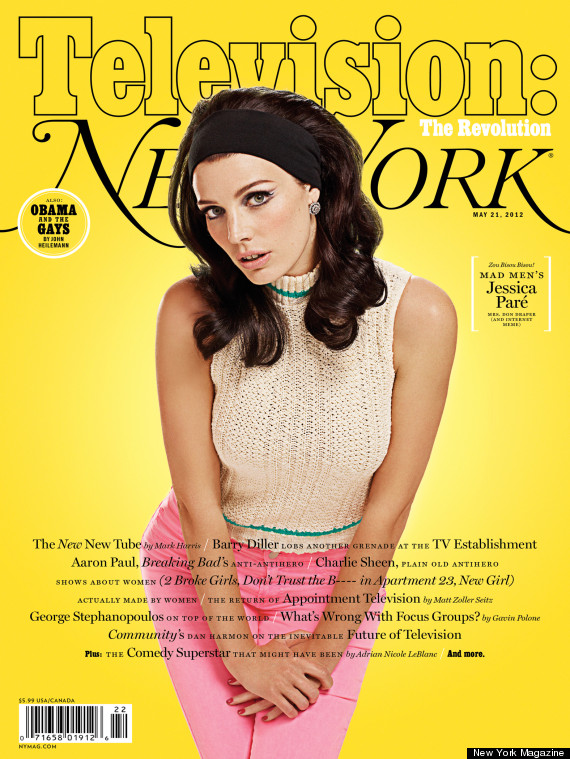 BEFORE YOU GO