While we've never been huge "Grey's Anatomy" fans, we have recently come to appreciate Katherine Heigl's fashion sense. She took a colorful cue from the Duchess of Cambridge with her pink skinnies and she looked rather Marilyn Monroe-ish while out last week.
But the actress' Mother's Day outfit was far from on-trend -- in fact, it was a total '60s throwback. Out in Los Feliz to celebrate Mother's Day with her husband, Josh Kelley, and their daughters, Katherine wore a short white, black and pink shift dress paired with leather over-the-knee boots. The bows on the boots matched the oversized bow on her patent leather Valentino bag.
We don't have an issue with retro '60s style per se... but there's a lot of leather on those boots. And maybe two too many bows.
See Katherine's outfit below. Would you wear over-the-knee boots with a minidress in the spring?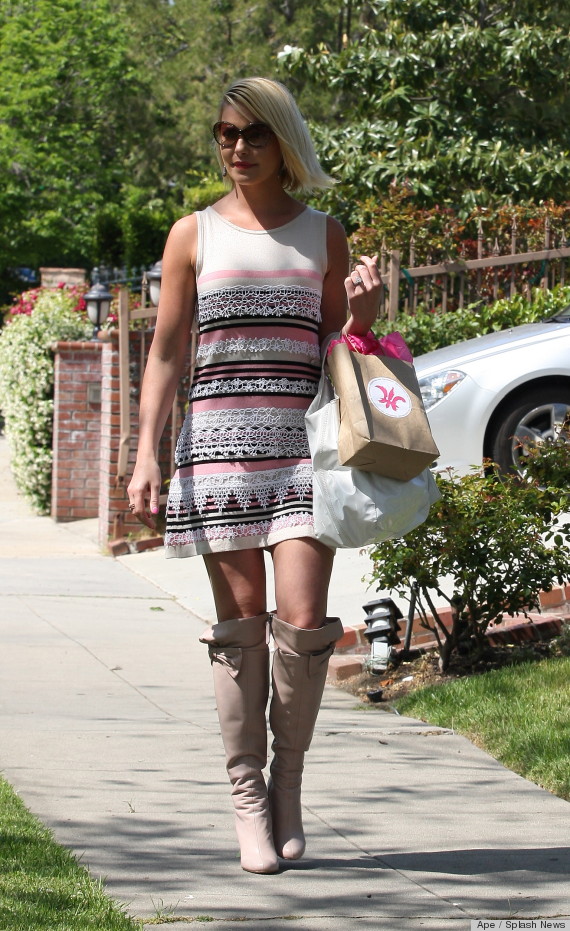 See Kathrine's style evolution!
Want more? Be sure to check out HuffPost Style on Twitter, Facebook, Tumblr and Pinterest.