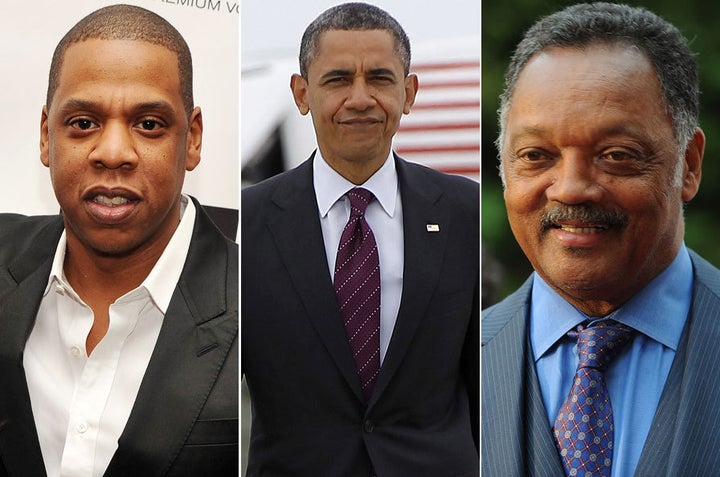 On May 14th, hip-hop mogul, Jay-Z spoke candidly during an exclusive interview with CNN's Poppy Harlow about the president's statement.
"I've always thought of it as something that is holding the country back," he said. "What people do in their own homes is their business and you can choose to love whoever you love. That's their business. It's no different than discriminating against blacks."
The rapper's thoughts on the heated debate also carried over to civil rights leader, Rev. Jesse Jackson who expressed to the Los Angeles Times that African-Americans would have been on the losing end of the vote if states had the choice to vote on slavery. Jackson went on to say that laws shouldn't prohibit a citizen to live a certain lifestyle.
"This is a bold step in the right direction for equal protection under the law for all citizens…You may choose your mate, but you cannot deny someone else the right to choose their mate," he said. "The law protects you from being abused. It doesn't threaten your lifestyle for someone else to have the right to exhibit their lifestyle."
Check out what other celebrities had to say in the gallery below.
PHOTO GALLERY
Celebs Supporting Obama