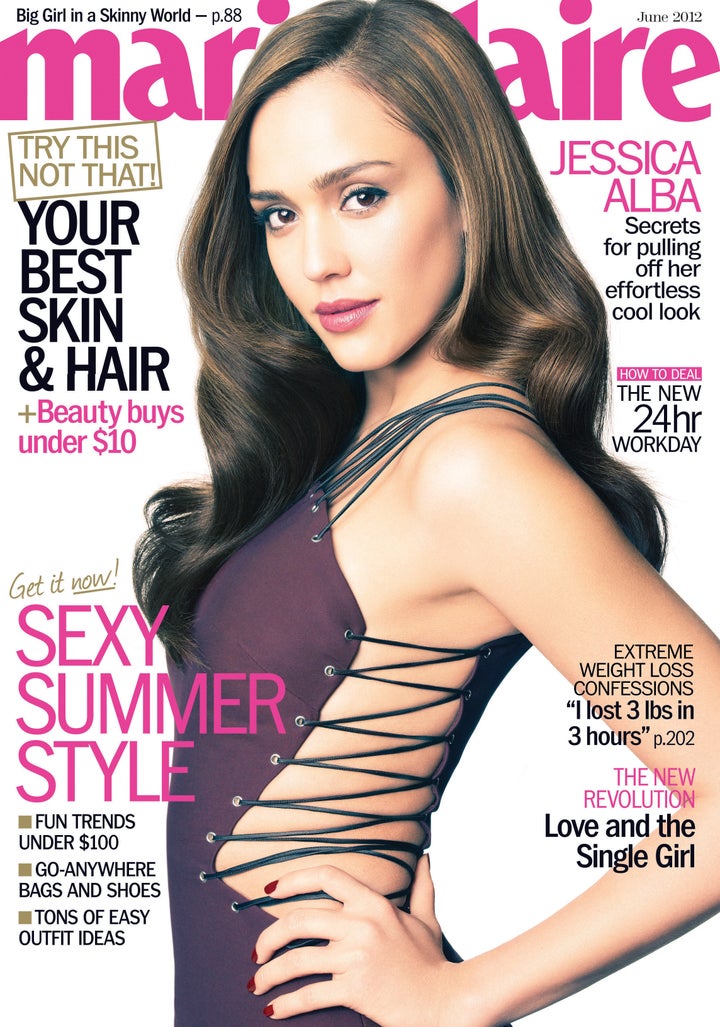 But other times, especially with celebrities, bad Photoshopping can distort just leave you with a vague sense of uneasiness, as in, is that really supposed to be Drew Barrymore?
Jessica Alba is the latest victim of over-enthused retouching, on the June 2012 cover of Marie Claire. The whole cover seems washed in a bright pink haze, and something seems a little robot-y about it to us. Maybe it's the way they did her hair?
And, er, in the inside photo, where Jess adopts the "gaze-peripherally-into-a-mirror" pose we've already seen in a June mag, it inadvertently looks like Jessica has a second mini-head sprouting out of her wrist.
"There are some women who dress for men. I dress for myself. It took me some time to get here. Being a mom and feeling grown-up have helped. Now if I'm going to wear something short, it has to have a high neck or a little sci-fi toughness to it, an edge."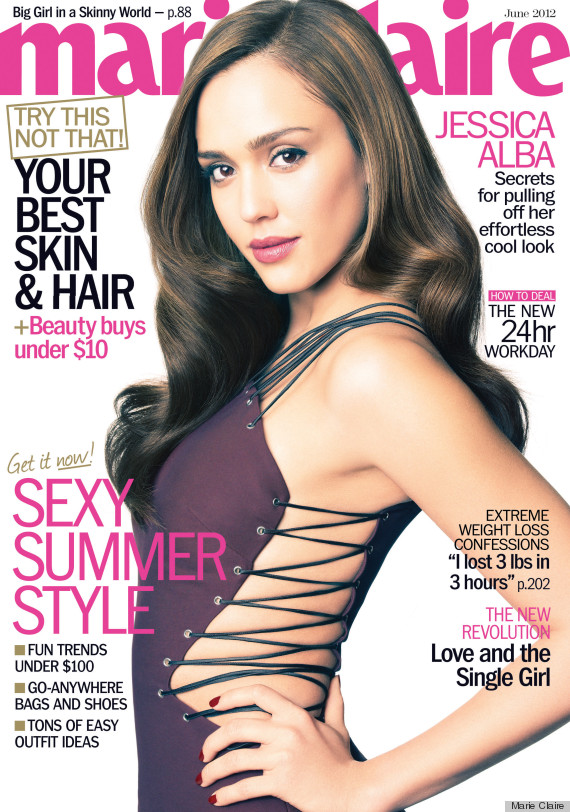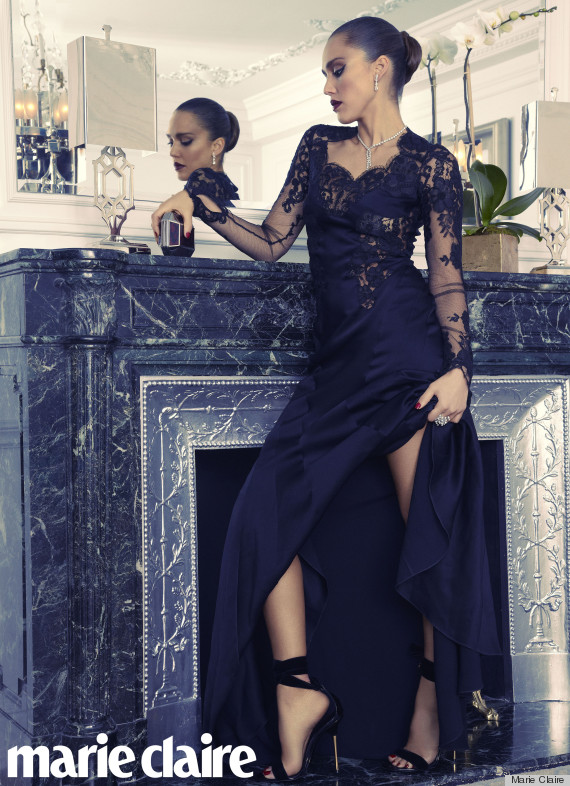 Check out some more egregious Photoshop fails below!
PHOTO GALLERY
When Photoshop Goes Wrong...
BEFORE YOU GO