When a dress is good, it's good.
Take this stunning pre-fall 2009 Alexander McQueen dress: three different ladies (at least!) have slinked their way down red carpets -- and wedding aisles -- in it.
Cameron Diaz, who first wore the gown in red to the 2010 Golden Globe Awards, amped up the glam factor in the slithery frock.
Next, of course, was Pippa Middleton, who turned more than a few heads when she slipped into the white gown to play the most famous bridesmaid in the world back in April 2011. (While Pippa's version of the gown was embellished with a few custom and festive details, it was still the same basic dress.)
And now, just Monday night, actress and "Moth Diaries" star Lily Cole tried the McQueen frock on for size, taking the black version for a spin on the "Snow White & The Huntsman" red carpet.
While Cole's raven-black gown wasn't nearly as sheer or, uh, underwear-revealing as the black dresses that Kristen Stewart and Charlize Theron wore at Monday night's premiere, it certainly fit the spooky vibe of the evening's red carpet.
Who wore the dress best? Check out the pics below and cast your ballot: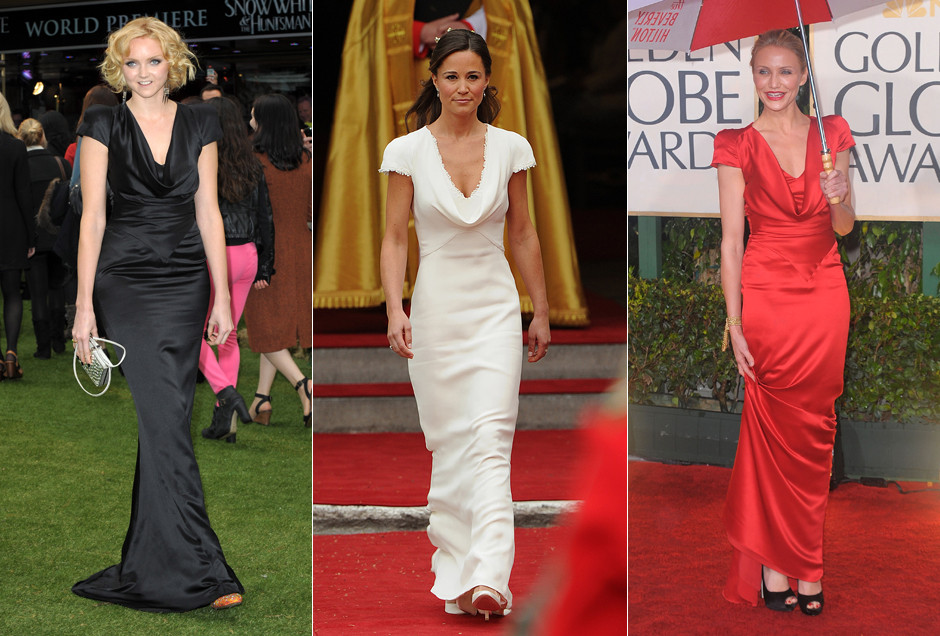 BEFORE YOU GO