Stephanie Washburn's "television drawings" are not drawings at all, but painterly photographs of a mediated TV screen. Although they look more like an alien's food fight. For her inaugural exhibition at Mark Moore Gallery, California artist Washburn used her TV screen as both canvas and found object, smearing household items onto the screen and snapping the resulting image with a digital camera.
We have all become accustomed to the lull of television in the background, the faint luminescent glow and indistinguishable murmurs. Yet in Washburn's exhibition, entitled "Twice Told," these faded narratives are jolted into gaining supernatural powers. Unlikely materials like butter, margarine, spaghetti, scotch tape and pillow stuffing show off their overlooked physicality, recalling the influence of second wave feminist art. Washburn described the series as "evidence of the body in digital space."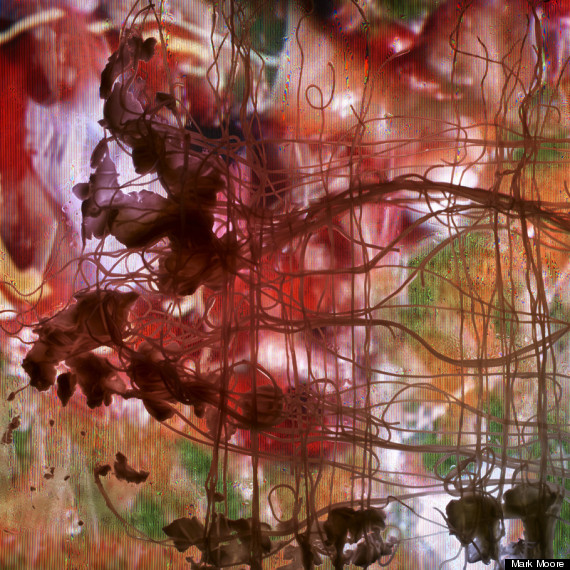 The haunting yet playful nature of the pieces feels as if a possessed child was playing with her food. The television's content and the formal qualities of the mess on top form accidental patterns and stories. In 'Reception 3' oversized sunflowers fall from a burning building like some surrealist natural disaster. In 'Reception 9' noodles drip down a wash of pastels like a Jackson Pollock dreamscape.
The layering of media to illuminate new realities leaves you with a David Lynch-like sense of dread. It is as if these images are trying to tell you something you can't understand with the simplest of materials. These mysteriously intoxicating photos will never let you see TV dinners the same way again.
"Twice Told" will show until May 19 at Mark Moore Gallery in Culver City, CA.
PHOTO GALLERY
Stephanie Washburn
BEFORE YOU GO