"Anchorman 2" has some urgent and horrifying news. All of you need to stop what you're doing and listen.
It has a teaser poster.
The highly anticipated "Anchorman" sequel unveiled its first bit of promo materials on Wednesday, and it should make lovers of poetry, scotch and Baxter very happy.
The pic, which you can check out below, features the feet of Ron Burgundy and his Channel 4 News Team (Brick Tamland, Champ Kind, Brian Fantana), as well as the tag line "The Legend Continues."
"All of these actors and writers on 'Anchorman' have such an incredible chemistry, it would be a waste for them not to work together again," producer Judd Apatow told HuffPost last month about the sequel. "I'm glad they are trying. Nobody in the world is funnier than Will [Ferrell] and Adam [McKay], so I'm excited to see what they write."
In another "Anchorman 2" marketing news: the teaser trailer for the film is currently screening in front of "The Dictator." Expect it online soon enough, but if you can't wait for the video, head over to Hollywood.com for a blow-by-blow.
"Anchorman 2" will likely hit theaters in 2013.
PHOTO: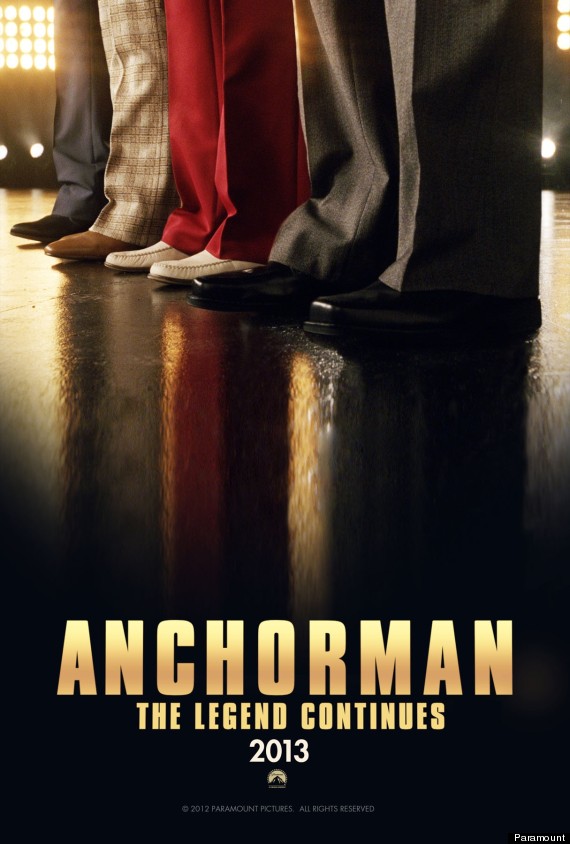 VIDEOS: Great Moments In "Afternoon Delight"
PHOTO GALLERY
'Anchorman's' 'Afternoon Delight'
BEFORE YOU GO