Earlier this month, officials inspecting a shipping container at the Red Hook Container Terminal discovered a staggering 24.6 pounds of cocaine, The New York Daily News reports. In case you've never seen 24.6 pounds of cocaine packed into 11 bricks, this is what that looks like: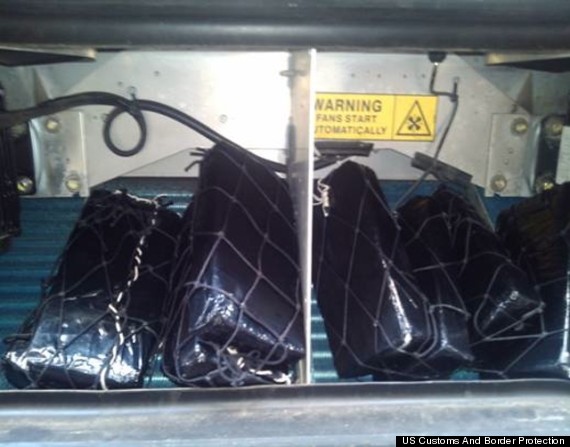 The shipping container was bound for the Antwerp, Belgium. No one was arrested.
It's the second major New York cocaine bust this month by U.S. Customs and Border Protection officials. On May 8, officials arrested a man carrying 15.96 pounds of cocaine at JFK International airport. The man, arriving from Haiti, tried to hide the drug inside magic markers, nail polish bottles, antiperspirant deodorant, and inside 684 buttons.
BEFORE YOU GO