By Alison Furuto
Click here for the original article.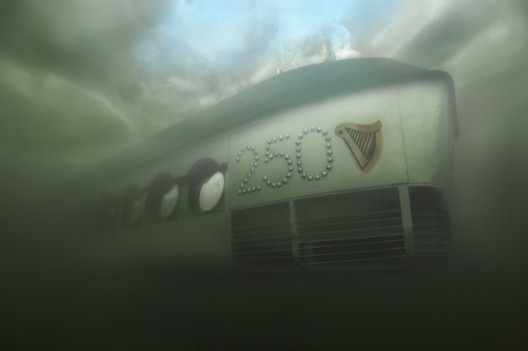 Courtesy of Jump Studios

London-based architecture practice, Jump Studios, recently completed the interior of a submarine for the first ever Guinness deep-sea bar, which recently plunged the depths of the Baltic in the Stockholm Archipelago. Jump was asked to create an interior for the vessel (fitting a space approximately 11m2) that reflected the Guinness brand statement 'Alive Inside'. And the solution was a fluid concept, constructed from GRP (glass reinforced plastic), that captures the feeling of being 'immersed in a dynamic, flowing experience'. More images and architects' description after the break.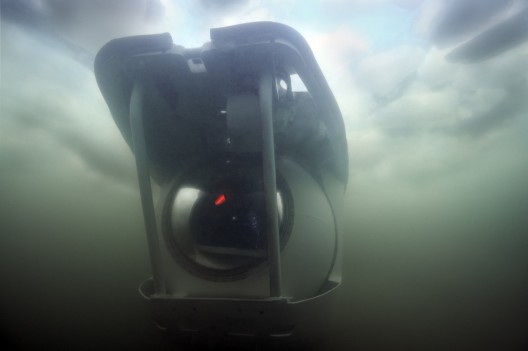 Courtesy of Jump Studios

The design was commissioned for the Guinness Sea Experience competition, celebrating the iconic brand's 250th anniversary – when Arthur Guinness signed the 9,000-year lease on the famous St. James's Gate Brewery in Dublin. Three prizes were offered as part of the global promotion, including a trip inside the custom-built Guinness-branded submarine.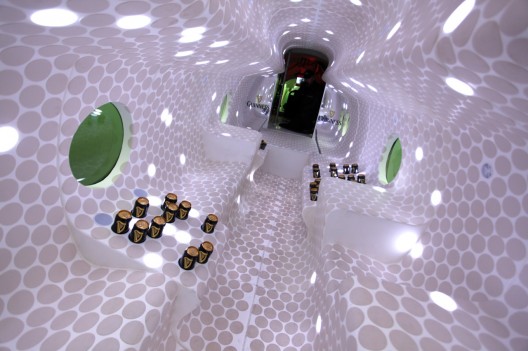 Courtesy of Jump Studios

Sculpted nooks for seating, tables and a bar all form part of the shell, which is covered in rubber discs, akin to bubbles. Some of the discs were hollowed out and inset with LEDs, while others were left empty to serve as receptacles for the all-important cans and glasses. Jump worked alongside carpentry and engineering specialist Nicholas Alexander on the construction of the interior, which had to meet stringent marine specs on matters such as ventilation and fire safety while also satisfying the operational requirements of the submarine.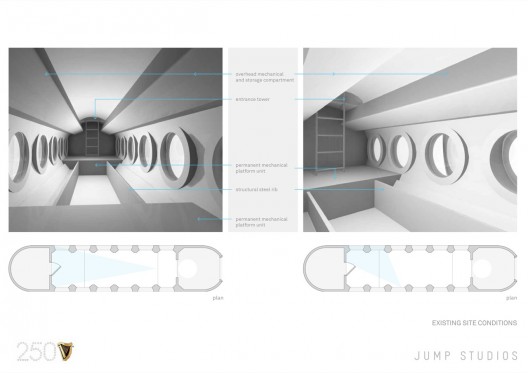 existing conditions and plans

The project involved fitting an object almost exactly the size of the submarine inside it – via two small hatches. The components were made at the Nicholas Alexander workshop in London (after exact measurements were taken of the submarine from its base in Sweden) before being driven out to Sweden and assembled in sub-zero temperatures.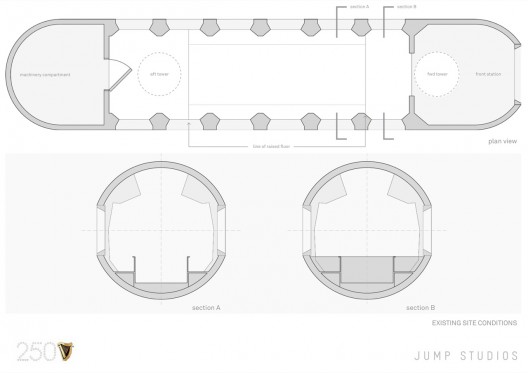 plan and sections