Forget Mother's Day brunch. Strapping on a gown and accompanying your mom to a black tie gala with Kate Moss and Yasmin Le Bon is way more fun.
Princess Beatrice and Sarah Ferguson, a.k.a. the former Duchess of York, got dolled up for Marie Curie Cancer Care, which held a swank fundraiser at Claridge's last night. Fergie played it safe in a black, sheer-sleeved gown with a crystal belt buckle. But Bea, never one to shy away from a fashion risk, wore a vintage-looking floral jacket over her red evening dress.
Red is definitely Beatrice's best color (see: her front row frock at Elie Saab's Spring 2012 show), but the jacket and chunky belt seemed like an odd match for the gown. The jacket reminded us, actually, of Pippa Middleton's dark floral look from last year's All Saints party, also attended by Sarah Ferguson.
Misplaced jacket notwithstanding, Beatrice and Fergie held their own in amongst the chic company: Kate Moss was in attendance (and taking photos with fashion photog David Bailey) as well as Ronnie Wood, Yasmin Le Bon, Geri Halliwell and British actress Holly Valance.
See the princess and her famous mum below -- how did their outfits stack up? Do you approve of Beatrice's accessorizing?
PHOTOS: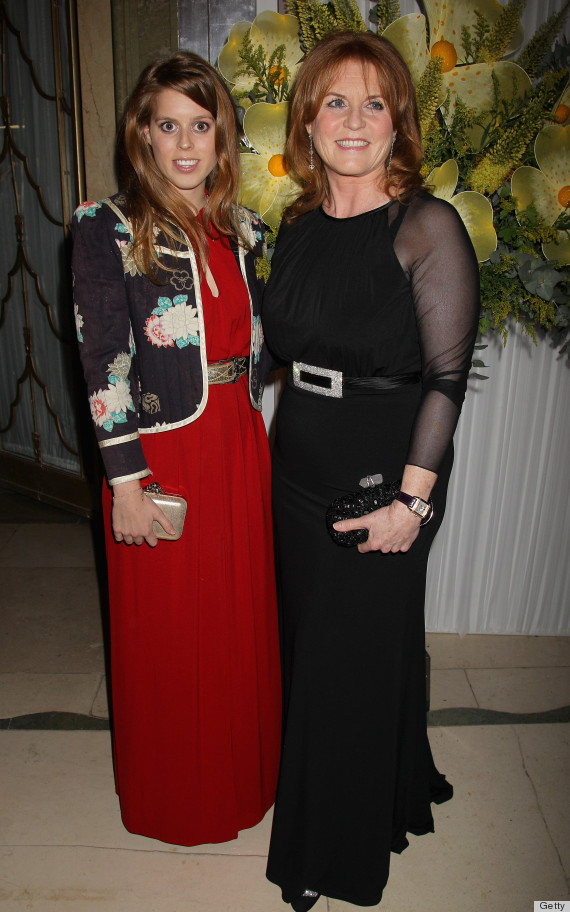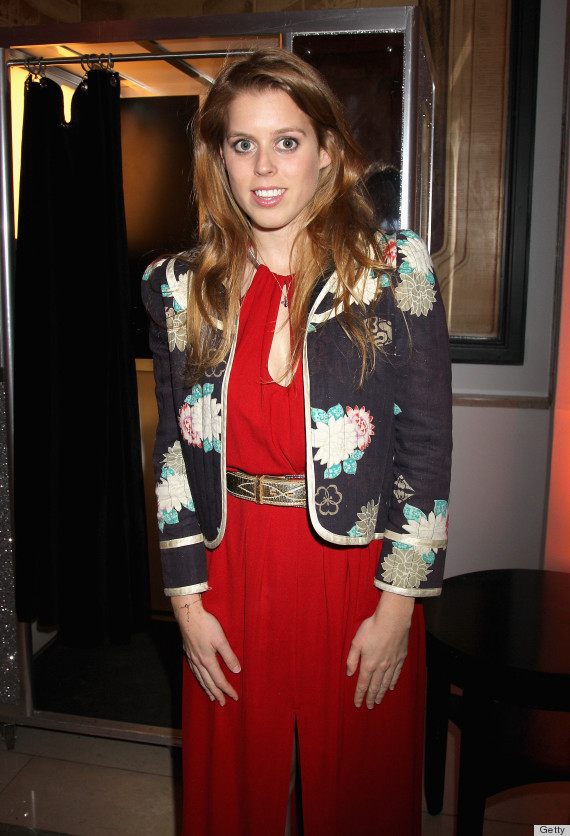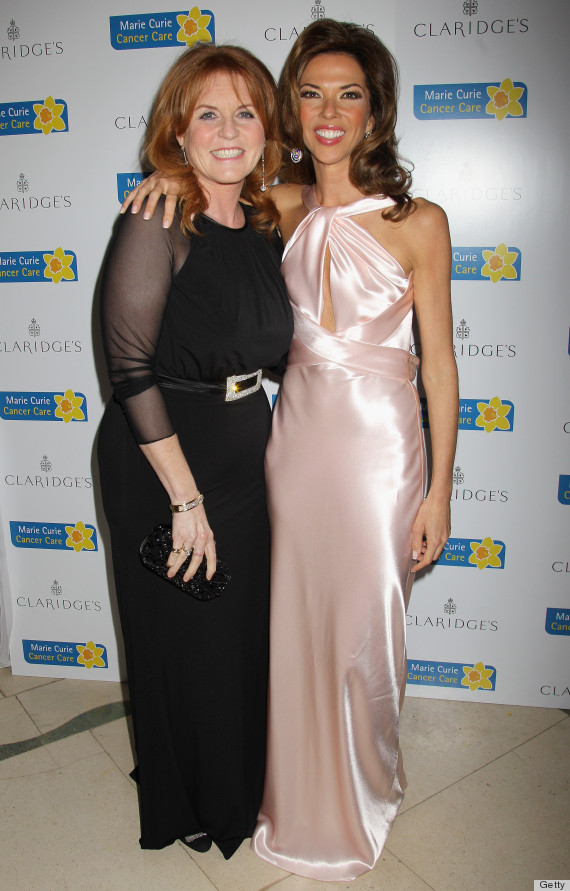 See Princess Beatrice's style evolution!
PHOTO GALLERY
Beatrice, Then & Now