Jazz up your walls with this Craft Of The Day, which can also double as a brooch for your wardrobe, accessories and more! These fabric flowers bring a lovely three-dimensional effect to your walls and will look just as eye-catching with wall decals or by themselves. You just have to fold and sew. Ready to start? Keep reading for the how-to.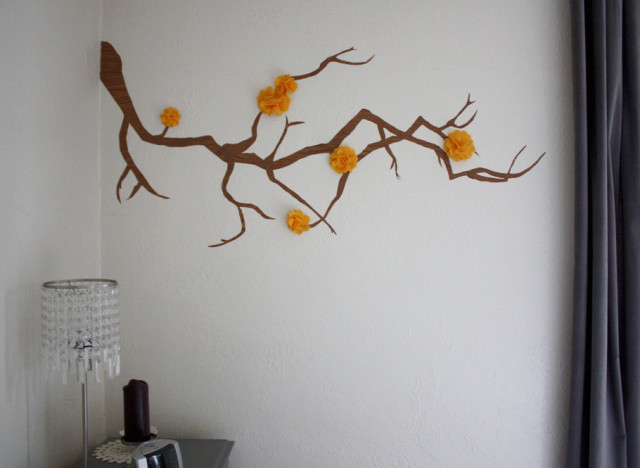 Flickr photo by iriskh
What You'll Need:
Templates
Scissors
Felt
Needle and thread
Button
Pin back (optional)
Fabric glue (optional)
How To Make It:
1. Using the templates, cut out two large flowers and four small flowers in the fabric of your choice.
2. Cut the petals where the dotted lines are on the template.
3. Layer the two large flowers on top of each other.
4. Fold the small flowers in half and overlap them (like closing a moving box) on top of the large flowers.
5. Stitch the center to hold everything together.
6. Cover a button with fabric and sew on to the flower center.
7. Optional: Sew or glue a pin back to a small round piece of felt.
8. Optional: Attach the empty side of the felt to the back of the flower.
For the full tutorial, visit WiseCraft. And, be sure to check out the other great crafts in our Craft Of The Day slideshow below.
PHOTO GALLERY
Craft Of The Day