It's 2012 and we all know what vajazzling is, right? Right? Fine, here's a refresher.
But thanks to a British reality TV star, there's a new way to sparkle up your skin: "hair vajazzles."
"Hair vajazzles" are both a) a real thing, and b) a new product launched by Amy Childs, a 21-year-old British model and television personality who owns her own beauty salon in Essex and thinks your mane could use a gemstone or two.
Childs, who starred on two seasons of "The Only Way Is Essex" (which is sort of like the UK's "Jersey Shore"), is famous for vajazzling Sam Faiers, one of her co-stars, on the show. Now, she's brought her entrepreneurial spirit to the table.
So, WTF is a "hair vajazzle"? According to UK beauty website Female First: "Attached by applying just a couple of seconds of heat, these gorgeous hair accessories will last up to 7 days making sure that you are looking 'glam' - perfect for the upcoming summer proms and parties." So, we suspect it's an updated version of those hair gems we used to stick in our locks in the '90s.
Clad in a glittery catsuit with very well-placed boob vajazzles and a thong, Childs had a photocall on Wednesday for the launch of her very sparkly new product line and showed off the rhinestone appliques in her own hair blonde wig.
But... technically speaking, it's not a "vajazzle" if it's in your hair and not in your general vagina area, no?
Oh well. We're not going to fight this one. Instead, we'll look forward to ankle vajazzles, sideboob vajazzles, laptop vajazzles, 2012 presidential race vajazzles, gluten-free vajazzles and Occupy Vajazzling.
Scope out Amy, her catsuit and the hair vajazzles, and because this product might soon be making the same list, check out the worst fashion inventions ever below.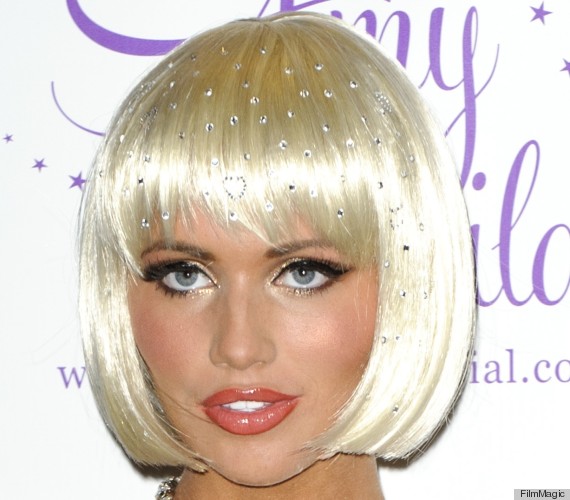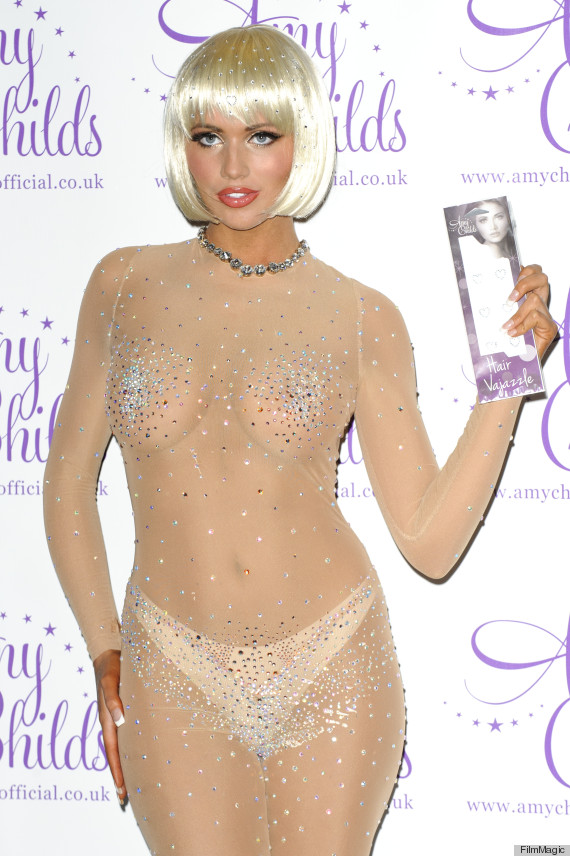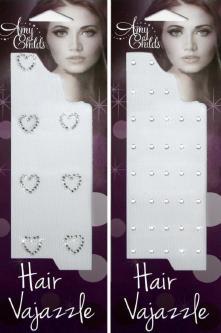 PHOTO GALLERY
Stupidest Products For Women
BEFORE YOU GO