Socially constructed gender roles can pretty much sum up the late 1940s. Need proof? Look no further than the"PsychoQuiz" from 1948.
The quiz, which wasfirst posted by FullTable.com, poses six blatantly stereotypical questions that are almost painful to read, never mind complete.
And as BuzzFeed sums up, they're sure to help you finally figure out if you're really a man or a woman.
Although many might take issue with its content, if anything, the quiz does serve as a reminder of how far we've come the past 65 years, according to The Gloss.
Take the quiz below and tell us what you think.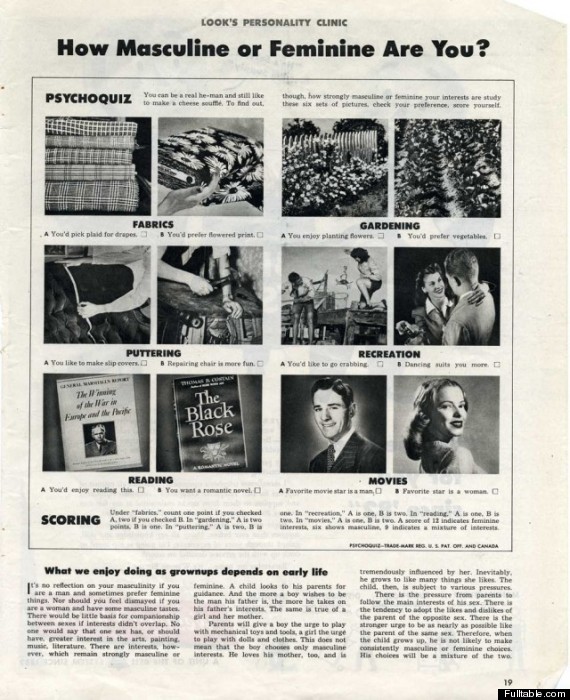 BEFORE YOU GO