Long before Angelina Jolie starred in the 2005 version of "Mr. & Mrs. Smith," Carole Lombard graced the silver screen as the female lead in the original 1941 film. Just like Jolie, Ms. Lombard commanded one of the highest salaries in Hollywood during her era and dressed accordingly -- even to bed. While lounging in a pink satin robe, jewels and a full face of makeup, the comedic leading lady exuded glamour of a bygone era. Would you put this much effort into your evening regime?
Shop the look below and check out more fashion nostalgia photos.
Want more? Be sure to check out Stylelist on Twitter, Facebook, Tumblr and Pinterest.
Love the classic screen siren complexion? Check out this old-Hollywood-inspired face cream.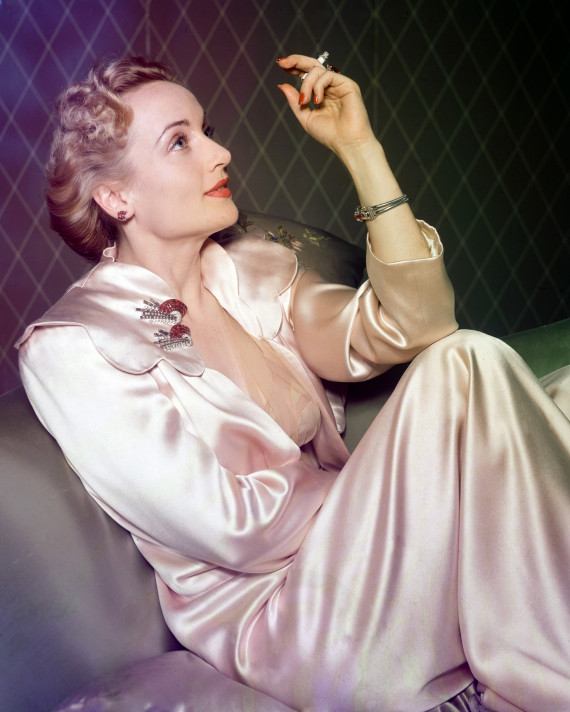 Getty Images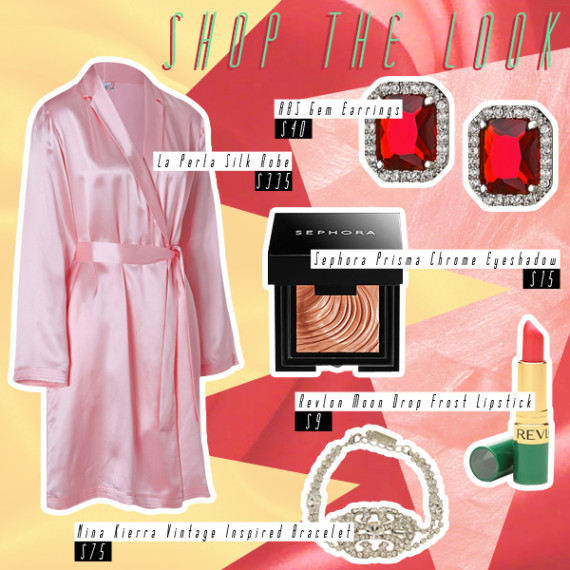 La Perla Silk Robe, ABS Gem Earrings, Sephora Prisma Chrome Eyeshadow, Revlon Moon Drop Frost Lipstick, Nina Kierra Vintage Inspired Bracelet
PHOTO GALLERY
A Look Back