Ashton Kutcher may have split from wife-of-six-years Demi Moore in November 2011, but the ersatz stepdad to Moore's girls (from her relationship with Bruce Willis) continues to defy conventionalities. To wit: The 34-year-old continues to bolster a healthy-seeming relationship with 23-year-old Rumer Willis (mom Moore is 49).
In early March, the "Two and a Half Men" star was seen cheering on Willis during a singing performance at The Sayers Club in Los Angeles. "Ashton looked like a proud father. He was beaming!" one overly enthusiastic fan noted to Us Weekly about their dynamic. "They had a solid 10-second hug before Ashton got his guy friend and casually left through the back. He was strictly there to support Rumer."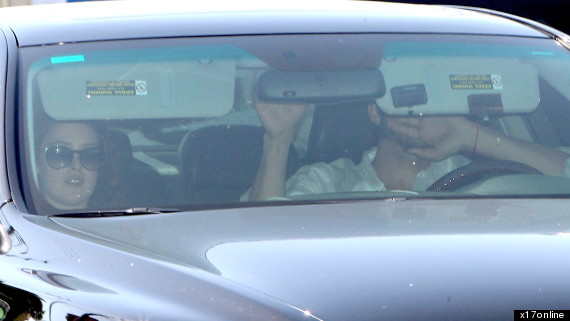 Now Kutcher and Willis were spotted hanging out together at his Hollywood Hills mansion on Saturday afternoon. According to photo agency X17online, the duo "popped out to get take-out food for lunch [photographed], and returned home to munch on Kutcher's balcony."
What do you think, readers? Do you think their relationship is unusual, or is it touching to know that they keep in touch? And for more of Kutcher and Willis, click through to X17online.
Check out photos of Ashton Kutcher and Demi Moore from happier times:
PHOTO GALLERY
Ashton Kutcher Demi Moore Split
BEFORE YOU GO