by Erik R. Trinidad
Not everything is kosher in the state of Israel -- certainly not at McDonald's. Granted there are some kosher McDonald's in the country, but many locations don't fully observe Kashrut -- which is a good thing for the many secular people in the country who can't resist a slice of cheese atop their burger patties. Like in many parts of the world, McDonald's tweaks their menu to the local palates and culinary traditions --McDonald's Israel has served McKebab and McFalafel in the past, for example -- but in the past year McDonald's has broadened its scopes while letting everyone know what it really think of the USA: burgers named for America are big.
The Claims: Two burgers introduced last summer headline the "Big America Series": the "Big New York" and "Big Texas." Each has a 5-inch patty with a little over half a pound of beef in it -- that's bigger than any of the burgers actually served at McDonald's in the USA -- and it's comprised of ribeye and short rib (another novelty when compared to the States). The Big Texas adds on lettuce, thick slices of tomatoes, pickles, grilled onions and barbecue sauce (645 total calories), while the tribute to the Big Apple, the Big New York, adds on lettuce, tomato, pickles, red onions and a tangy kind of French dressing (595 calories). Both are served inside a big sesame seed bun.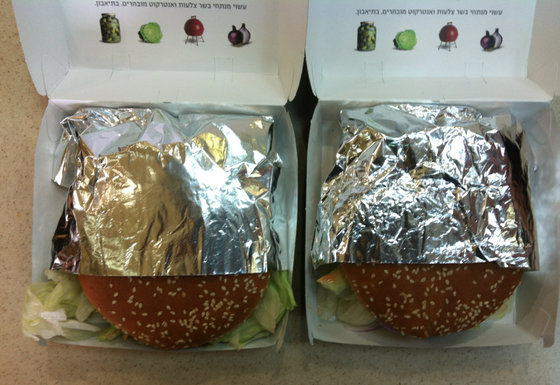 The Analyses: Certainly there's much more to Israeli and Middle Eastern cuisine than imperial American fast food chains, although on a recent trip to Israel, I couldn't help but investigate on how a locally-owned McDonald's pays tribute to the country of its parent company. However, the "Big America Series" is nothing new; McDonald's Japan has released for the third time, its Big America burger line, honoring America's Grand Canyon, Las Vegas, Broadway, and Beverly Hills. Israel takes on Texas and New York in a big, albeit generic tasting way. Sure the patty is good -- the beef really stands out, especially when compared to America's version -- plus the vegetables seem firm and crisp. However, the onions and the barbecue sauce in the Big Texas are the only close thing to replicating an American experience -- if any at all, other than the fact you're eating a hamburger. The Big New York isn't as bold in flavor; what lettuce, tomatoes, pickles, red onions, and French dressing do for a "New York" experience is lost on me. If I were to grade them, the Big Texas gets a B+ while the Big New York a B-. Anyone offended should take those grades with a grain of salt -- to put on the Big New York.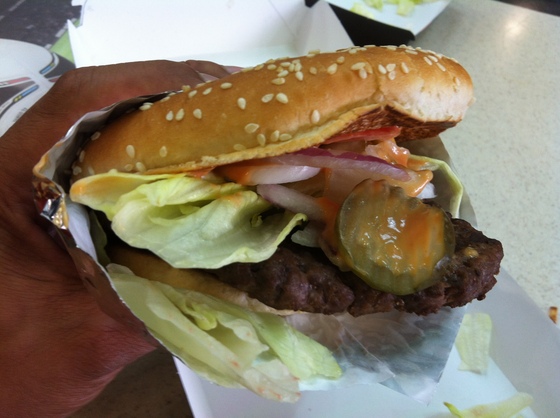 Big New York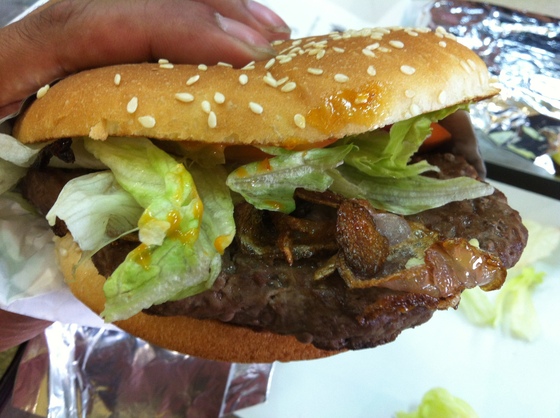 Big Texas
On a side note, while we're on the subject of Big America, did you know a German convenience food company makes a line of frozen pizzas called "Big Americans" found in many supermarkets across Europe? Two in the line honor Hawaii and Texas. If that's something to be proud of America, be proud. If not, it doesn't matter because that's how many countries are going to think of you anyway.

BEFORE YOU GO
PHOTO GALLERY
The Worst Fast Food Creations of 2011