Every Monday, we feature our favorite photo of President Barack Obama from the past week, and ask you for your best captions.
This photo was taken last Tuesday at the White House, when Obama honored the LA Galaxy, winners of the Major League Soccer Cup.
Send us your best caption for this photo, either by tweeting one using the #ObamaPhotoCaptions hashtag or by leaving one in the comments section. We'll feature our favorite captions below.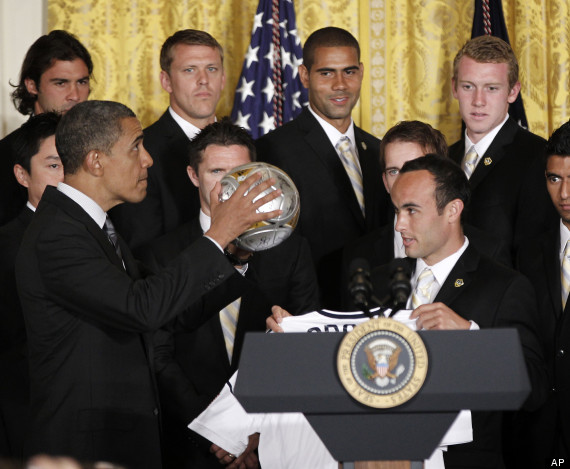 (Photo credit: Pablo Martinez Monsivais/AP)
Click here to tweet your caption. Our favorites:
BEFORE YOU GO