Princess Maxima, our favorite royal fan of color and bold ensembles, usually doesn't disappoint us with her fashion-forward outfits.
But on Sunday, Maxima went for an all-tan look that has us confused. Or, maybe we like it? We can't decide.
Sisters-in-law Princess Mabel and Princess Maxima, both of the Netherlands, took in a concert with the Dutch Royal Concertgebouw Orchestra at Barbican Theatre in London on Sunday. (This is reportedly Mabel's first public appearance since a skiing accident that left her husband in a coma.)
Argentina-born Maxima has never shied away from fashion risks, daring to wear bold necklaces, cool belts and some really awesome hats. This isn't even her first jumpsuit (or you know, jumpsuit-esque outfit).
But Maxima's khaki-colored ensemble, garnished with a trendy neon orange peplum, gave us pause. While we're digging her shoes -- seriously, where can we get those orange stilettos? -- the pantsuit itself was kind of plagued by too much of the same color and some, er, unfortunately placed darts.
Check out the princess' outfit below and cast your vote!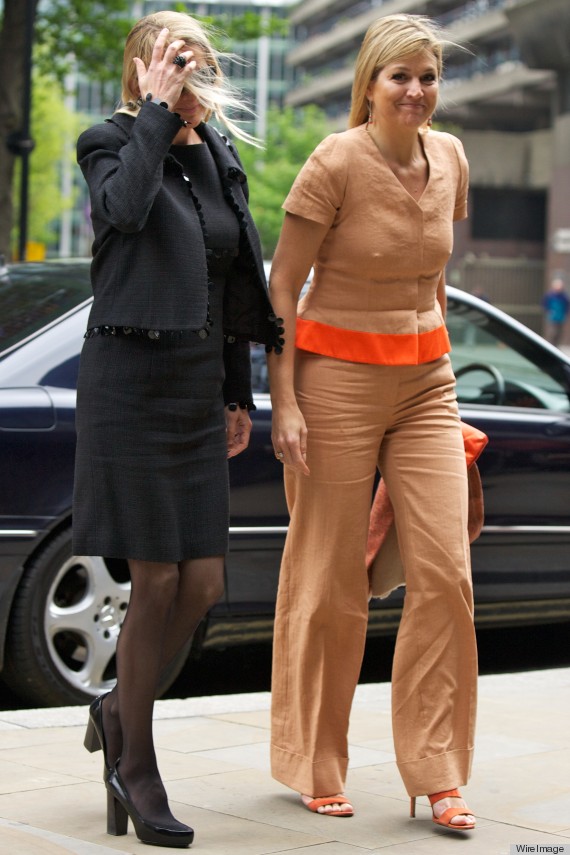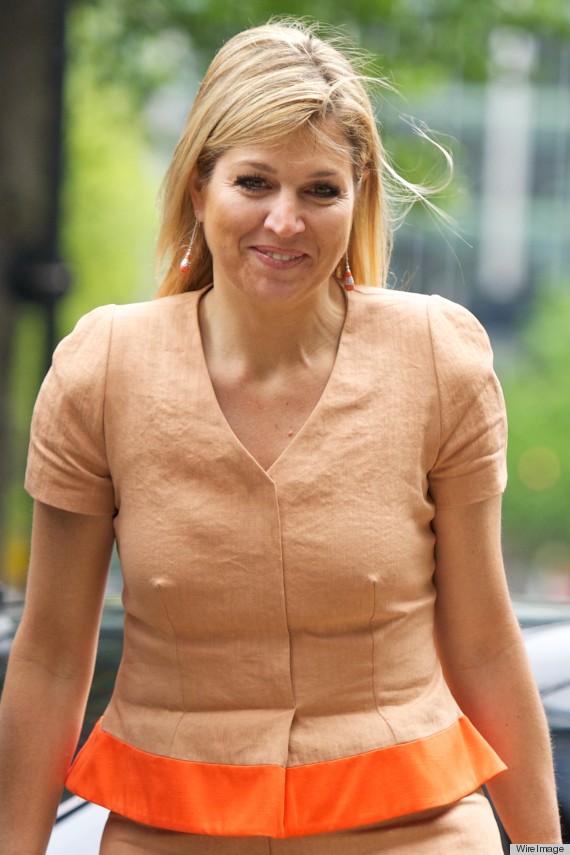 BEFORE YOU GO