Glasses are really in style this season. Well, for techies anyway.
The Ray-Ban-style glasses have the ability to capture first-person audio and video and can also share what the wearer is seeing with his social networks through a website of Vergence Labs' own creation, YouGen.Tv.
Check out how the spectacles work in the video above.
The glasses can be turned on with a click of a button, and the wearer can also control the tint of the lenses for indoor or outdoor conditions. This "magic glass" -- chromatic shifting conductive glass -- allows wearers to switch between regular spectacles and electric-powered sunglasses.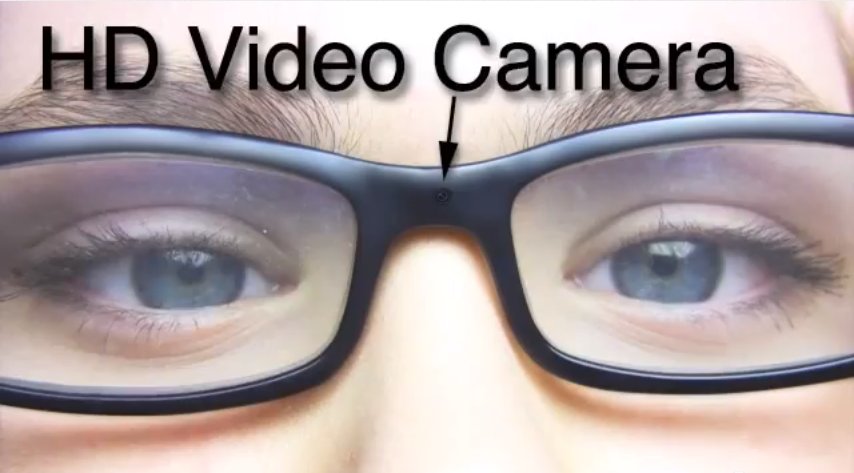 The video is saved on a microSD card, so uploads must be made manually, unlike Google's Glasses, which will have access to the internet. However, the Vergence team is already discussing the idea of adding Wi-Fi to the device in order to live stream video. Enabling the glasses with 3G or 4G capabilities is not unlikely for the future.
Our goal for the video sharing site is to integrate with other wearable computers that output video and embedded sensor products that output biometric data, to enable people to optionally synchronize all available life data together, with their point of view videos so it's all time-synchronized; such as pulse, body temperature, blood pressure, calories burned, even in the future basic brain signals, and more. Uploading biometric data along with the user's 1st person point of view, can be encapsulated as a person's "life memory" data, time-synchronizing the biometrics with the 1st person video.
Despite its main objective to record the wearers' every view, the battery life is limited to two hours. So don't expect to record your entire day just yet.
Vergence's eyewear is not the first model of it's kind. ZionEyez, a similar model created by a Seattle-based firm, has a three-hour battery life and is bluetooth-enabled. ZionEyez pre-orders cost $199 as well.
Vergence Labs is also working on other prototypes in the digital eyewear field. Another model in development is an immersive 3D reality visor. The mask-like glasses -- as seen in the video above -- cover a majority of the face and enables the wearer to enter a virtual reality.
Check out the gallery below to see other wearable tech options.
PHOTO GALLERY
Wearable Tech
CLARIFICATION: Pre-orders for Vergence Lab's eyewear will sell at $199.
BEFORE YOU GO