One of our favorite handheld devices gets super-sized with this iPhone-shaped coffee table from CustomMade Artisan Kyle Buckner Designs. Though a little strange, this giant iTable is constructed to work just like an iPhone dock, which makes it as useful as it is unique.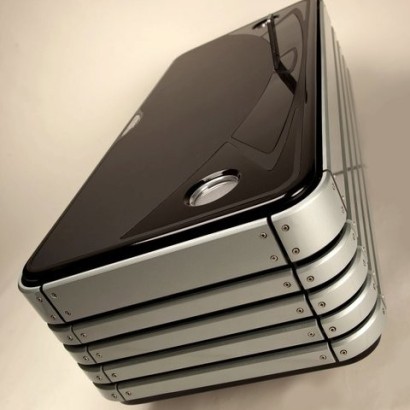 Photo by CustomMade Artisan Kyle Buckner Designs
With a swipe of a hand, you can command the touch-sensitive controls. And, just in case you were wondering, it has a scratch-proof surface so you really could use the iTable as an actual, well, table. While it's definitely on the "statement piece" end of the spectrum, we'd love to see it used in a living room. (Or, perhaps a bachelor pad or game room?) And when the iPhone gets the inevitable update, you can also update the table, since Kyle Buckner Designs can make any customizations one could want.
Want to see more? Visit CustomMade to browse for more of these amazing and unique works or check out these other creations in the slideshow below.