Looks as if Kelly Osbourne is ready for summer! The E! "Fashion Police" host was photographed walking hand-in-hand with her new boyfriend, Matthew Mosshart, in West Hollywood on Monday afternoon. Wearing her lilac-colored hair down and big shades, Osbourne looks strikingly like father Ozzy Osbourne in this photograph (though Mosshart, a chef and brother of The Kills singer Alison Mosshart, is giving her some competition).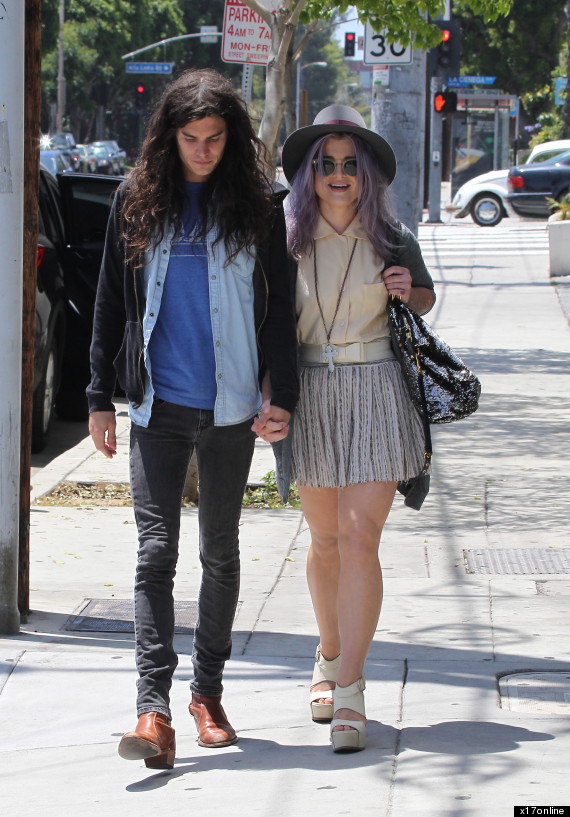 Osbourne, 27, recently made news when she all but apologized for calling "The Voice" judge Christina Aguilera fat in a column she wrote for the May issue of "Glamour" magazine. "[Christina Aguilera] called me fat for years … One night on 'Fashion Police' I said, 'F*** you. Now you're fat too.'"
Later, Osbourne whistled a different tune about Aguilera, telling Andy Cohen on "Watch What Happens Live" on April 29: "I think she's looking way better right now, she's got a great voice and she's got a beautiful son."
For more on Osbourne and her new beau, click through to x17online.com.
CORRECTION: A previous version of this article misidentified the male pictured in the photo as Anton Lombardi; the article has been updated to reflect the correction.
BEFORE YOU GO