Actress Tara Reid, best known for her role in the "American Pie" franchise, reportedly has a new, much older beau.
The 36-year-old actress was recently spotted getting cozy with 60-year-old jeweler Fawaz Gruosi.
Gruosi is the founder and president of de Grisogono, and is considered one of the most sought-after watch and jewelry makers of his generation, according to The New York Times.
The two were spotted holding hands and looking intimate aboard a massive yacht at the Lady Joy Boat Party in Cannes. The new couple partied alongside A-list stars such as Eva Longoria, Diddy and Alec Baldwin. And though Reid might be dating a much older man, that didn't curb her famous penchant for partying; she stumbled out of the party looking rough.
Reid recently returned to the big screen with a small role in "American Reunion" -- her first film to get a wide theatrical release since 2005's "Alone in the Dark."
The actress also recently appeared in a skimpy bikini on the cover of U.K. men's magazine Loaded, defending her hard-partying reputation in the mag.
"I did party, but I wasn't breaking the law. It wasn't that big of a deal. It's not like going out and getting drunk is a crime, lots of people do it," she told the magazine. "It doesn't make me a bad person because I like to go out and have a drink. I've never missed a day's work."
PHOTO: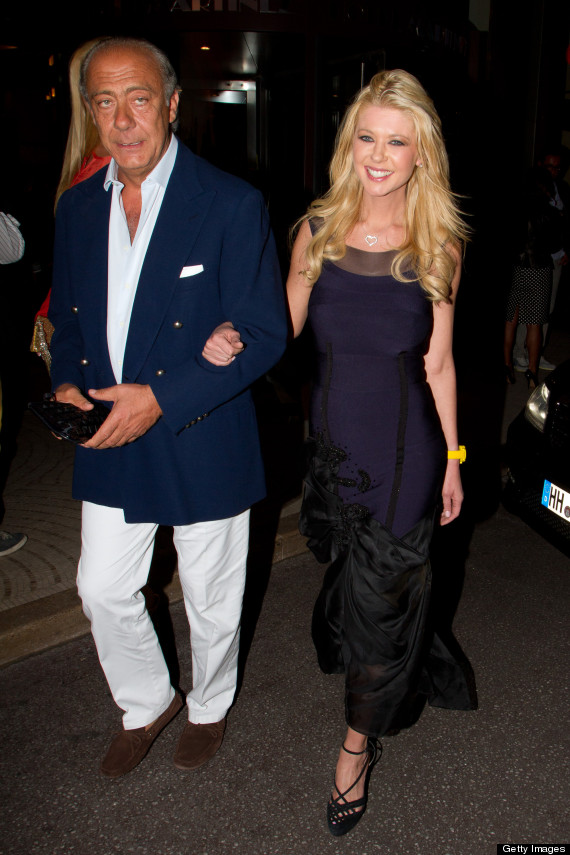 PHOTO GALLERY
May-December Romances
BEFORE YOU GO