We were so intrigued by Cameron Diaz's brave white jumpsuit at yesterday's "What To Expect When You're Expecting" premiere that we failed to notice a small wardrobe glitch happening right next to her: Cheryl Cole's bra was playing peekaboo.
The British pop star and mega-celeb has a cameo in the new comedy, only her second movie appearance ever. So for her big red carpet moment with Ms. Diaz, Cole wore a trim Victoria Beckham dress that showed off her small waist and strong arms. It also, unfortunately, showed off the side of what looks like one of those adhesive strapless bras, which kept poking out below her right arm.
As far as wardrobe malfunctions go, this one was fairly innocuous (no visible undies or nip slips here). In fact the same thing has happened to us several times, too -- there just weren't any photographers to snap our pic. Phew.
See the British beauty below (and click over to DailyMail.co.uk for more pics)!
PHOTOS: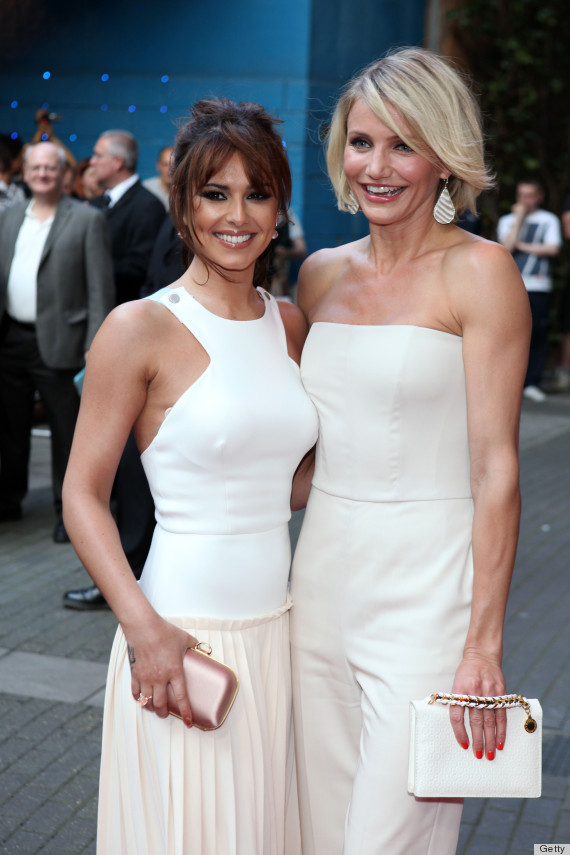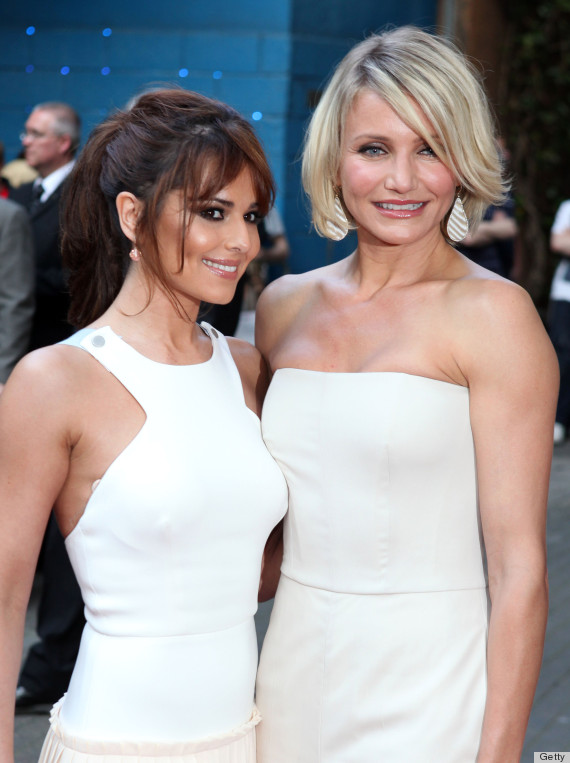 See celebrity wardrobe malfunctions:
PHOTO GALLERY
Celebrity Wardrobe Malfunctions (NSFW)