Nancy Pelosi got mad props from us in April for being the first political powerhouse in Washington to pop her collar at a big time event. (At least, in our recent memory. If anyone recalls Joe Biden doing the pop in a pink polo shirt, PLEASE let us know.)
On Wednesday, Hillary Clinton, the Internet's new meme star, joined the trend.
Secretary of State Clinton testified before the Senate Foreign Relations committee alongside Secretary of Defense Leon Panetta and Chairman of the Joint Chiefs of Staff Gen. Martin Dempsey, urging the panel to sign an international sea treaty.
Sec. Clinton, however, was the only one wearing a totally baller outfit.
Not only was she sporting a necklace that reminded us of Duchess Camilla's favorite pearl jewelry, but Clinton had popped the collar on her printed black and white blazer, adding extra flair to her ensemble. Beauty mavens will note that she also wore some very trendy coral lipstick.
Your move, Rep. Pelosi.
See pics of Clinton's popped collar below, and if you're the politics type, you can read more about the international sea treaty here. For the sartorially minded, we've embedded Hillary Clinton's style evolution way down below.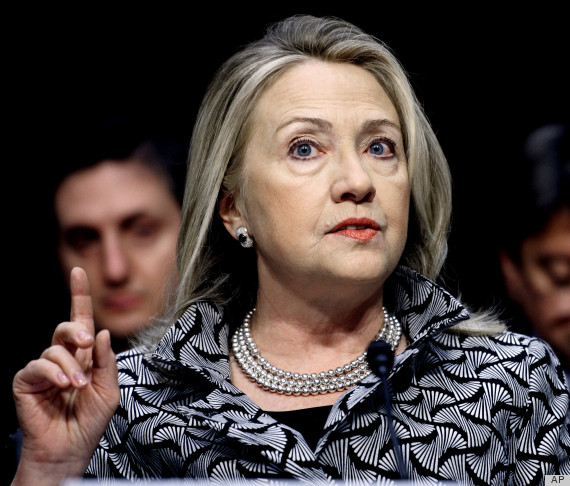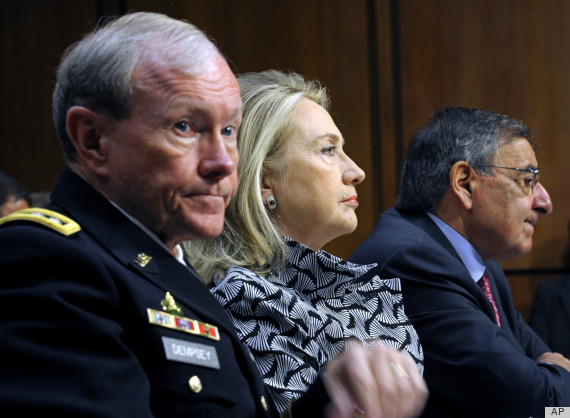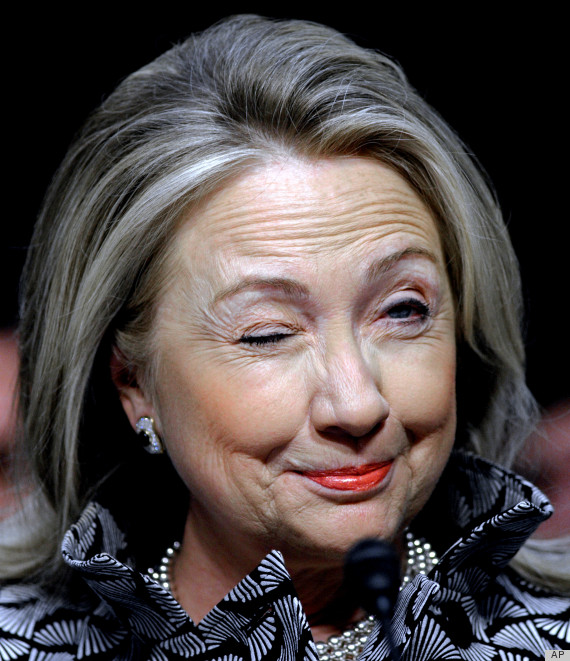 See Hillary Clinton's style evolution!
PHOTO GALLERY
hilary clinton style evolution(CLONED)
BEFORE YOU GO