Confetti wasn't the only thing that got dropped at Wednesday's night's "American Idol" finale. Need a hint? Keep your eyes glued to Jennifer Lopez's, uh, crotch.
The "Idol" judge is reportedly leaving the show after this season, but before saying adieu, she apparently wanted to wow her audience with one more attention-getting outfit.
Lopez, 42, started the show in an elegant sequined long-sleeved dress, but when she took to the stage in between performances from finalists Phillip Phillips and Jessica Sanchez to sing "Goin' In" and "Follow the Leader," it was off with the gown and into something a little sportier. And sparklier.
On stage, the singer showed off her midriff in a glittery sports bra and matching drop-crotch harem pants, which gravity threatened to overcome as she leapt around stage performing with reggaeton duo Wisin and Yandel.
Do you dig J.Lo's harem trousers? We'll definitely miss Lopez's amazing "Idol" outfits when she leaves, but to be honest we might be glad to give these pants an early send-off.
PHOTOS: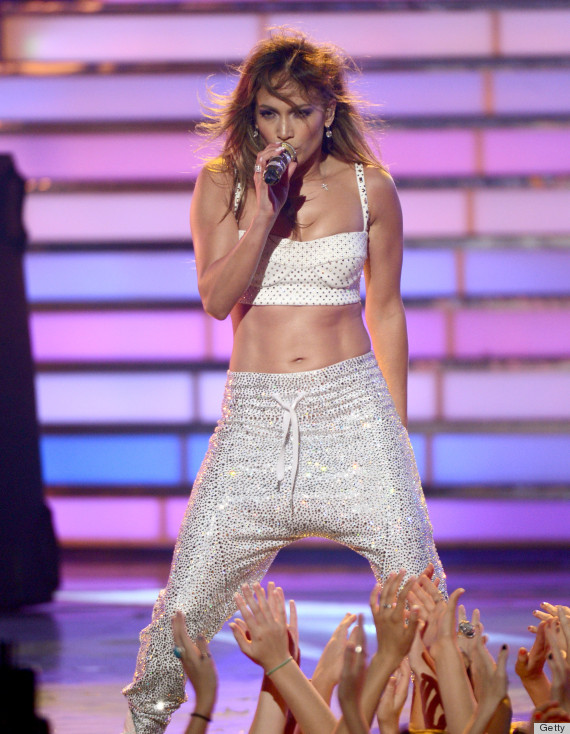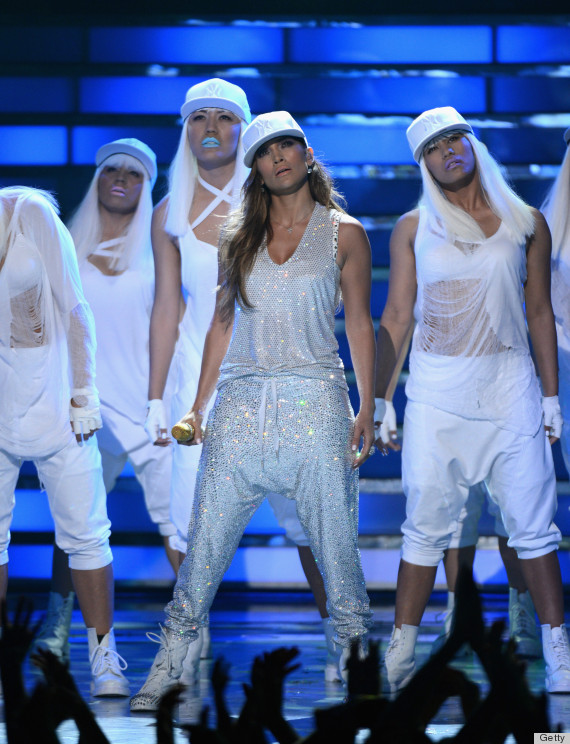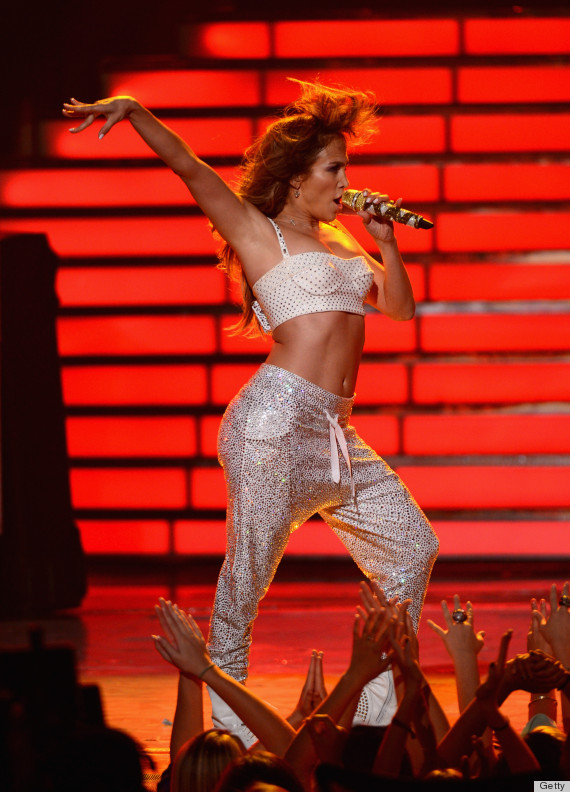 See more of J.Lo's "Idol" outfits from this season!
PHOTO GALLERY
Jennifer's American Idol Style