Before he was a multihyphenated rapper with multiplatinum albums and a fashion line under his belt, Kanye West was just a little boy, presumably celebrating his birthday in this photograph. In this spirit, we've captioned the adorable photo with some of the 34-year-old's most memorable quotes, taken from his former blog, KanyeUniverseCity, and his own Twitter page.
For more, click through to Snakkle.com.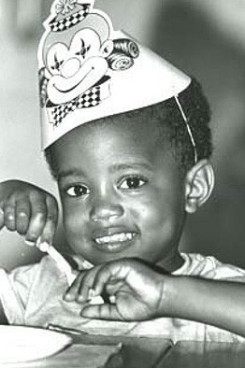 "I hate long ass sideburns with the line up RnB beard."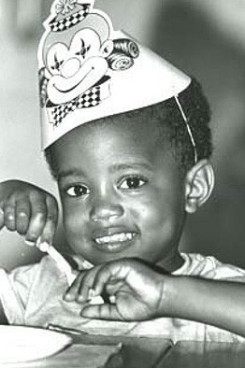 "I'M SOOOOO SORRY TO TAYLOR SWIFT AND HER FANS AND HER MOM. I SPOKE TO HER MOTHER RIGHT AFTER AND SHE SAID THE SAME THING MY MOTHER WOULD'VE SAID. SHE IS VERY TALENTED!"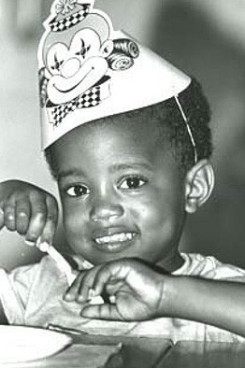 "I'M ON THE PLANE LISTENING TO THE COLLEGE DROPOUT. IT BRINGS BACK SO MANY MEMORIES. WHEN WE MADE IT I HAD ALL 6 PARENTS, 4 GRANDPARENTS AND MY MOM AND MY DAD. NOW I HAVE MY DAD AND MY GRANDFATHER. MUSIC IS SO NOSTALGIC. EVERY SONG I LISTEN TO BRINGS ME BACK TO WHEN I FIRST PLAYED THEM FOR MY MOM, WHEN I FIRST PLAYED THEM FOR DAME, WHEN I FIRST PLAYED THEM FOR JAY, WHEN I FIRST PLAYED THEM FOR KWELI, WHEN I FIRST PLAYED..."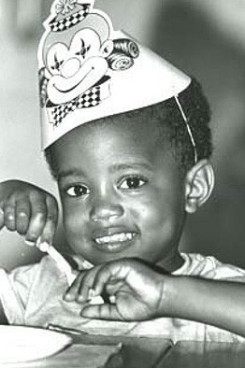 "SOUTH PARK MURDERED ME LAST NIGHT AND IT'S PRETTY FUNNY. IT HURTS MY FEELINGS BUT WHAT CAN YOU EXPECT FROM SOUTH PARK! I ACTUALLY HAVE BEEN WORKING ON MY EGO THOUGH... I JUST WANNA BE A DOPER PERSON WHICH STARTS WITH ME NOT ALWAYS TELLING PEOPLE HOW DOPE I THINK I AM. I NEED TO JUST GET PAST MYSELF. DROP THE BRAVADO AND JUST MAKE DOPE PRODUCT."
Celebrity Photos Of The Week:
PHOTO GALLERY
Celebrity News & Photos
BEFORE YOU GO