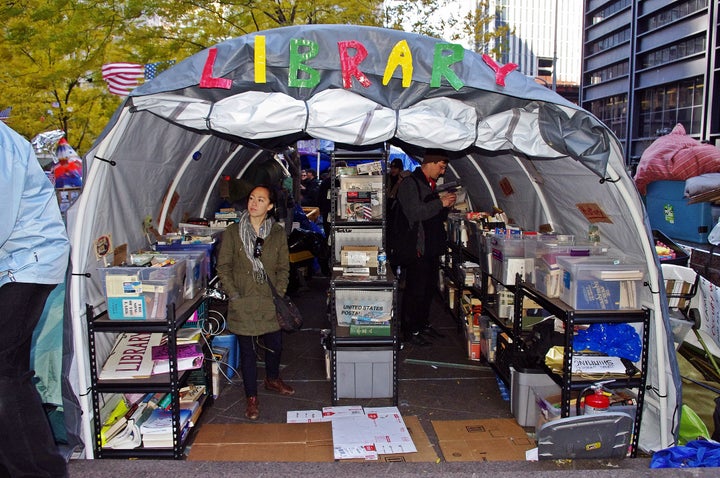 NEW YORK, May 24 (Reuters) - Occupy Wall Street filed a federal lawsuit Thursday against New York City, claiming authorities destroyed $47,000 worth of books, computers and other equipment confiscated from the protesters' encampment in lower Manhattan last fall.
Police conducted a surprise overnight raid at Zuccotti Park in November, clearing scores of protesters who had set up tents at the plaza near Wall Street and dealing a significant blow to the movement's potency.
As part of the sweep, Occupy claims, police officers seized more than 3,000 books from the "People's Library." While some of the books were eventually returned, many were in unusable condition, while the rest were apparently destroyed, according to Occupy's lawyer, Norman Siegel.
The lawsuit also questions whether the raid itself was constitutional, Siegel said.
Since the predawn sweep at Zuccotti, Occupy Wall Street has struggled to recapture the momentum of its fall campaign, when camps across the country inspired widespread protests against income inequality. The movement has faced funding problems in recent months as donations dried up.
A series of "May Day" demonstrations May 1 led to clashes with police from New York to Oakland, California, but a call for a general workers' strike failed to materialize.
Occupy lawyers and members scheduled a news conference for Thursday morning to discuss the suit. The city's law department and the NYPD did not immediately comment. (Reporting by Joseph Ax; Editing by Doina Chiacu)
BEFORE YOU GO