Sofia Vergara and her boyfriend Nick Loeb may have called it quits a few weeks ago, but according to PerezHilton.com, the "Modern Family" star may not be done with her businessman boypal just yet.
Perez reports that Sofia was spotted with Loeb late Tuesday night at the Loews Regency Hotel bar in New York City, and according to witnesses, the pair was involved in a "heated discussion with lots of hand flailing."
Perez reports that Sofia met up with Nick right after returning from a girls trip to Anguilla in the Caribbean.
And while it's possible that Sofia and Nick are heading towards a reconciliation, RadarOnline is reporting that Sofia actually used her vacation to the island this weekend to "reclaim her bachelorette status."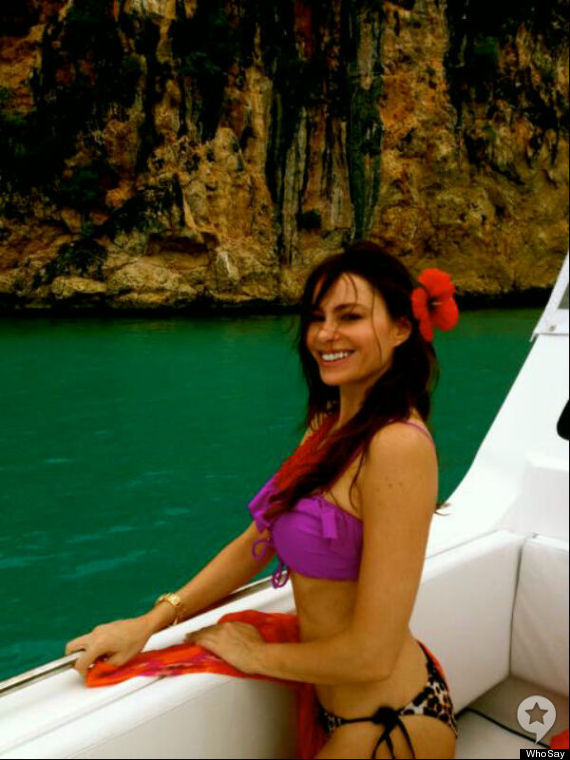 "Sofia looked like she was having a blast with her friends and got really flirty with some of the staff at the resort," an eyewitness tells the site of Sofia's vacation.
"She was on vacation with a group of close friends and said that she was using the escape as a way to reclaim her bachelorette status. Obviously the staff had to keep it professional, but you could tell she was getting a kick out of making them blush," the source said.
The same source tells RadarOnline that Sofia looked like she was handling the break-up well. "She didn't seem too heartbroken about her breakup with Nick," the source said, adding that time away was just what the doctor ordered for the "Modern Family" star. "A tropical getaway was just was Sofia needed to regroup and recover her independence," said the source.
Vergara met Loeb -- the politically active son of John Loeb Jr., who served President Reagan as ambassador to Denmark -- at a Golden Globes party in 2010. The couple dated for two years before reports of their breakup surfaced on May 9th.
BEFORE YOU GO
Sofia Vergara Over The Years:
PHOTO GALLERY
Sofia Vergara Over The Years
MORE SOFIA VERGARA: