Nearly 33 years after the disappearance of Etan Patz, a 6-year-old Manhattan boy who went missing in 1979, police announced the arrest of a suspect in Etan's murder.
Commissioner Ray Kelly announced that police arrested Pedro Hernandez, 51, Wednesday evening in Camden, New Jersey.
The New York Post reports that Hernandez is currently on suicide watch at Bellevue Hospital because he went off his meds and talked about killing himself. Hernandez was expected in court Friday to hear charges, most likely for second-degree murder, but instead will be arraigned from his bed at Bellevue.
Hernandez confessed to luring the boy into his nearby bodega where he worked, suffocating him in the basement, wrapping up his body and throwing it away in a pile of trash. He reportedly told family members in 1981 that he had "done a bad thing and killed a child in New York." The body was never recovered.
After 33 years of false leads, there is a healthy dose of skepticism surrounding the newest break in the case. An official told The New York Times that while Kelly was confident this was the guy, others are less quick to make that assessment:
"If this was a baseball game, we would be in the first inning," the official, who would not be identified, said. "He is lucid, he's persuasive. But there is not a lot of corroborating information."
Without any human remains or physical evidence, investigators will have to rely on witness accounts to finally close this infamous case.
Another question is why Hernandez was never questioned in the first place. Others who worked in his bodega were, but police never thought to ask the then 19-year-old his account of what might have happened. Commissioner Kelly said he couldn't speak to why Hernandez was never approached.
When officials finally knocked on Hernandez' door Wednesday, Kelly said the encounter wasn't violent. "He was remorseful," Kelly said, "and I think the detectives thought that it was a feeling of relief on his part." After hours of interrogation, Hernandez signed a confession detailing his crimes.
It was when a family member of Hernandez's heard last month that officials were digging up a basement in Soho looking for Patz's body, that they contacted police.
Hernandez also has cancer, and another source says that in the light of his disease he decided to come forward.
Since the early 1980s, the investigation has ebbed and flowed. It included a trip to Israel after reported sightings there of the boy, and in the past decade focused on Jose Ramos, a convicted child molester now in prison in Pennsylvania, who had been dating Etan's baby sitter. In 2000, authorities dug up Ramos' former basement in lower Manhattan, but nothing turned up.
6-year-old Etan Patz went missing in SoHo in May of 1979. He was famously the first missing child to appear on the side of a milk carton, but was never found, and in 2001 he was officially declared dead. Last April, investigators got a tip to search the basement of a store in SoHo for his remains, but after days of excavating they didn't find any human remains.
The site of the former bodega at 448 West Broadway where Hernandez allegedly killed Etan: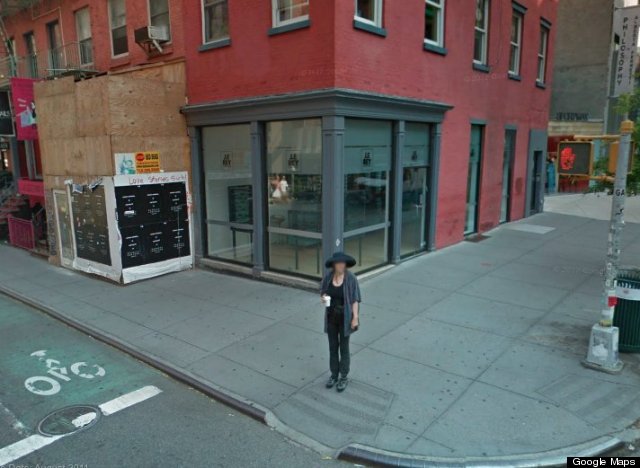 BEFORE YOU GO
PHOTO GALLERY
NYC's Missing Children