Before the seventh inning of the Cardinals-Phillies game could get underway on Thursday night, fans at Busch Stadium in St. Louis were treated to the sight of a fully naked streaker galavanting around the outfield. The man was run down and tackled by stadium security, who took the time to cover him up before escorting him off the field.
The fans, at least those in the video above, didn't seem to mind the interruption. One fan could be even heard saying that witnessing the streaker was "better than a no-hitter." Scroll down for photos.
Perhaps the only surprising the things about this incident is that it didn't happen during an Orioles game.
Unfortunately for the home crowd, the Phillies overcame their blown 6-0 lead and went on to win 10-9.
UPDATE: The streaker has been identified as 22-year-old Collin Grundstrom. He said he ran on the field because he had lost a bet.
WARNING: NSFW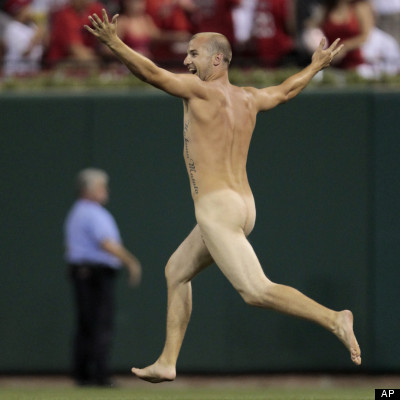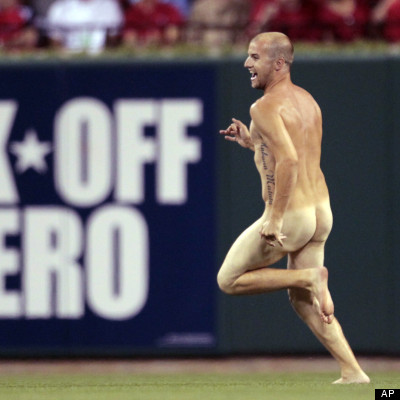 BEFORE YOU GO