So we did a complete double-take when we saw the this photo from Vogue Paris, in which model Karmen Pedaru sports some serious crows feet and dark circles.
The striking pic, lensed by Hans Feurer, appears on the cover of Vogue Paris' June/July 2012 supplement. While Pedaru's weathered appearance isn't part of a larger, anti-Photoshopping shoot but rather a jungle-themed editorial called "La Sauvage" ("The Wild"), the rest of the photos show Pedaru's face less obviously painted -- just the cover shot got such drastic treatment.
Of course some readers won't love the strong statement. (To quote Jezebel: "Can We Talk About How Incredibly Hideous The New French Vogue Cover Is?") But there's something appealing, we think, about the deliberate lines and wrinkles. Perhaps Emmanuel Alt wasn't trying to make a statement -- but the photo makes it for her.
See Karmen Pedaru "sauvage" look below. Do you find this cover totally ugly or intriguingly awesome?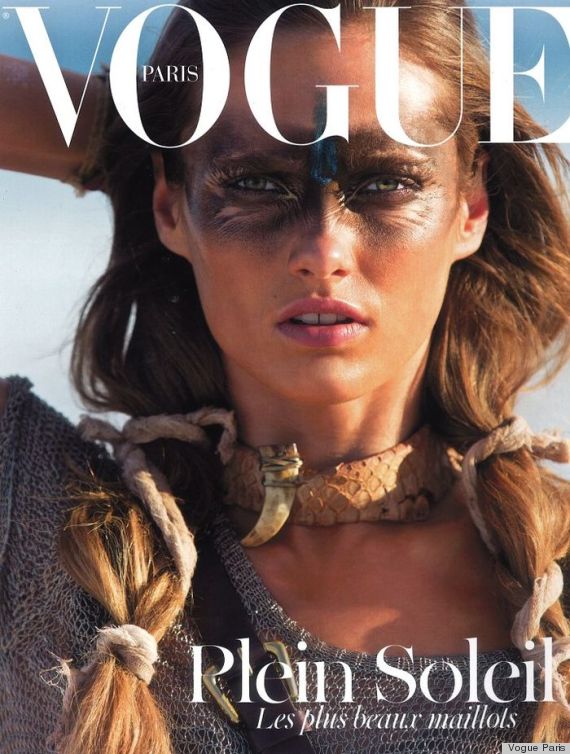 See which celebs and models have gone un-photoshopped!
PHOTO GALLERY
Des stars au naturel