Justin Bieber knows how to throw a punch.
We knew the 18-year-old pop star was a fan of boxing, but we definitely wouldn't want to mess with him now that he's learned a thing or two from heavyweight champion Mike Tyson.
Over the weekend, the 45-year-old retired boxer posted a video and a couple of photos from his training session with Bieber, which took place last week.
"Justin swung by my place during the weekend of the Billboard Music Awards to say hi to the family. We took him straight to garage and had him hit the bag. JB's got the moves!," Tyson tweeted along with the video, which has been made private but is still available to view elsewhere.
Tyson also tweeted a couple photos from his time with the teen pop star: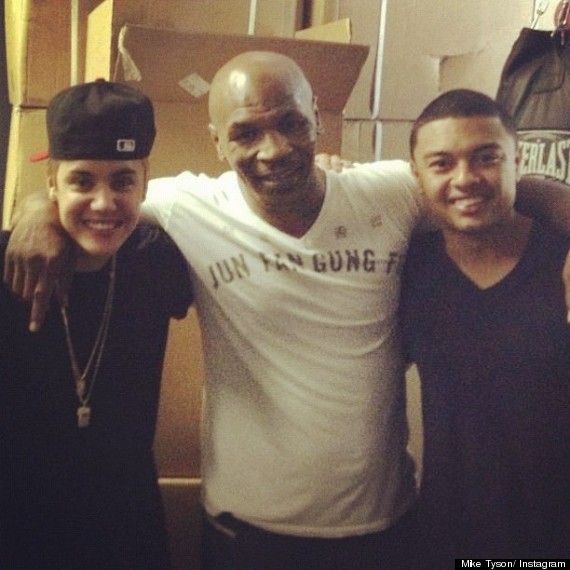 "Nice hanging out with @justinbieber & @alfredoflores," he wrote.
"Me, @johnny and @justinbieber before we started training JB," he wrote on Twitter before posting another photo: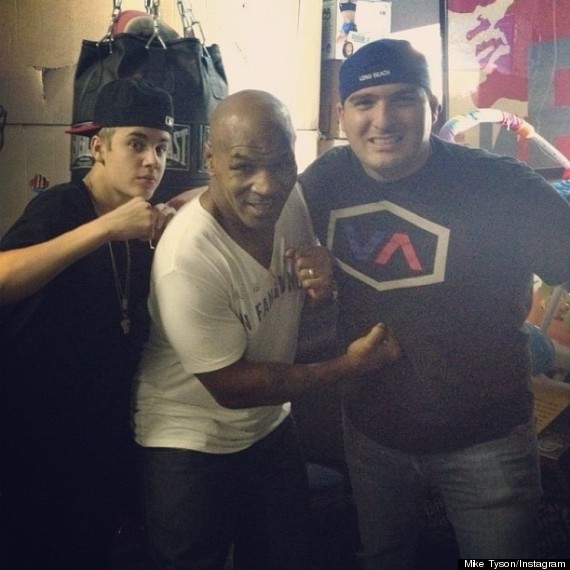 Did the training session spark some aggression in Bieber? Just a few days later, he was accused of getting into a fight with a paparazzo who was trying to snap a photo of him with his girlfriend, Selena Gomez, after they walked out of a theater at The Commons at Calabasas. The pop star, who is currently in Norway, is reportedly wanted for questioning by Los Angeles County Sheriff's investigators after a photographer called 911 on May 27 and complained of pain to his chest.
According to TMZ, witnesses say the photographer incited Bieber and got tips from a lawyer at the scene about calling an ambulance and filing a police report.
PHOTO GALLERY
Justin Bieber's Many Looks Through The Years
BEFORE YOU GO