Matt Lauer was letting it all hang out during a bash in the Hamptons on Sunday.
The "Today" anchor always looks very clean-shaven on air, but he showed up to a party held in his honor with a notable amount of scruff on his face. You might dub it the "weekend Matt" look.
Lauer is a Hamptons devotee -- his wife and children live there full time, and he goes there every weekend -- so he was an appropriate choice for the cover of Hamptons Magazine.
The New York Post wrote on Tuesday that Lauer told other revelers about his superstitious habits:
Lauer was heard at the Southampton Social Club saying he makes sure to arrive at work at the exact same time every morning, and walks the same route from his dressing room to the studio for every show. Lauer said he even wears certain pairs of glasses on specific days of the week.
That jibes with what Lauer told "Today" co-host Hoda Kotb for his Hamptons Magazine interview.
"I think you know me well enough to know that I am a bit of an OCD person," he said. "I love order; I love neatness in my apartment. God forbid someone comes over and moves a coffee-table book; I move it back three inches to where it was."
PHOTO: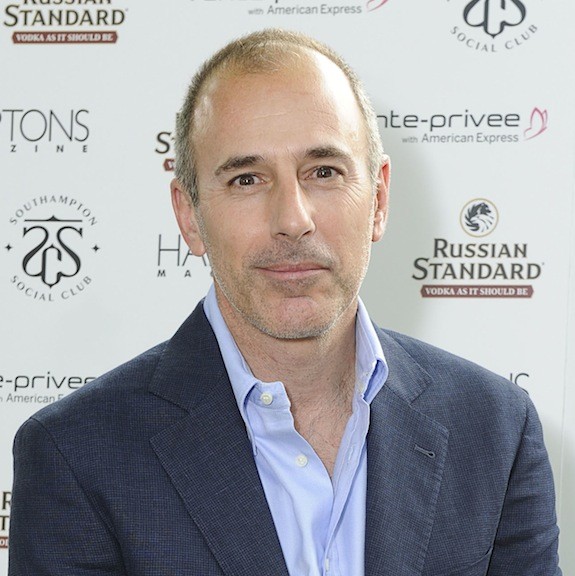 BEFORE YOU GO
PHOTO GALLERY
Morning Show Hosts