What's happened to Annie? The trailer for Anne Hathaway's latest film, "Les Miserables," hit the Internet this morning to sparkling excitement, but we can't help but feel that the actress looks a tad worn-down in the midst of the news. Hathaway, 29, and fiance Adam Shulman, 31, were snapped leaving their apartment for breakfast Wednesday morning -- with Hathaway's right arm conspicuously bandaged and cast in a sling (pictured below).
It's not the only look that's different for the star. Hathaway chopped off her luxurious locks for the plum role of Fantine in Tom Hooper's adaptation of the Broadway classic "Les Miserables," which also sees Hugh Jackman as Jean Valjean and Russell Crowe as Inspector Javert.
Hathaway announced her engagement to Shulman, an actor and jewelry designer, in November last year; the couple have been dating since 2008.
PHOTO: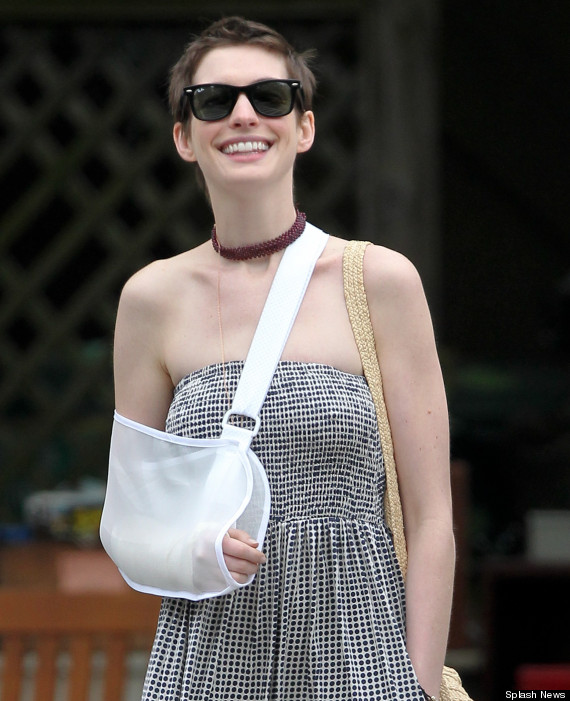 PHOTO GALLERY
'Les Miserables' Photos
BEFORE YOU GO