We're loving the brand new, hot off the presses People magazine cover featuring Jessica Simpson and her new daughter Maxwell Drew Johnson. (Check out that baby headband!)
The "Fashion Star" judge, 31, gave birth on May 1st, leaving a trail of wild maternity outfits and TMI pregnancy anecdotes in her wake. She hadn't been afraid to pose for photo shoots throughout her pregnancy (even naked ones); however, some photo retouchers appear to have thought she needed a tweaking to look fully acceptable for the cover.
Of course, we can't say for sure where Jess' cover got the retouching swipes, but here are five quirks we're spotting:
Her fingers. They look a little elongated, no? Check out the wrist on her right hand vis a vis the fingers.
Her eyes, which appear flattened out.
Her left shoulder. Jess definitely doesn't have the body of a linebacker, but the way they stretched out her left shoulder way past the strap of her dress, you'd think she'd been hitting the creatine pretty hard.
The shape of her face. Someone seems to have put their cursor on every side of her face and selected the "Squish Unnaturally" tool.
The space between her thumb and forefinger. It looks a little too penciled in and artificially defined.
Check out Jessica Simpson's People cover below and tell us what you think: should the mag have eased up on the airbrushing?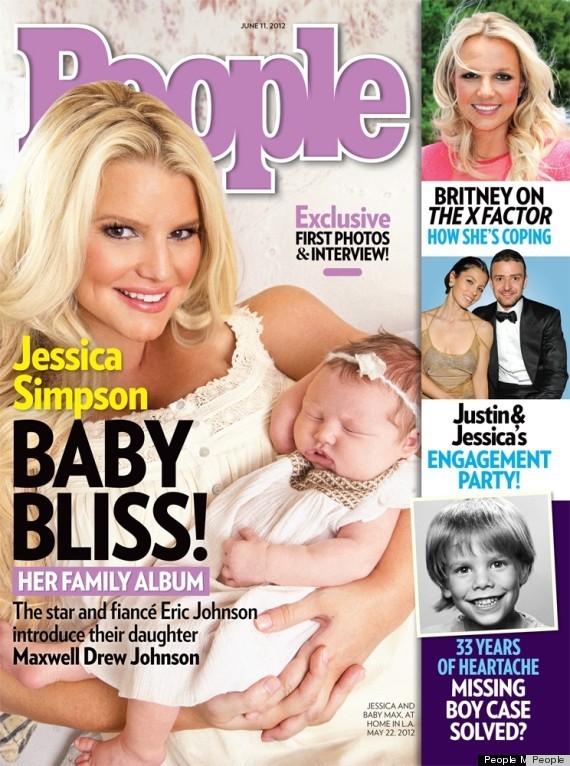 See more Photoshop fails!
PHOTO GALLERY
When Photoshop Goes Wrong...
BEFORE YOU GO