You've already gotten glimpse at Tom Hooper's star-studded "Les Miserables," and while this certainly looks like 2012's biggest tearjerker, there is one thing that seems awfully humorous: Russell Crowe's hat.
In the large-scale musical film, Crowe portrays the merciless Inspector Javert, who looks like he could give The Flying Nun a run for her money in that headwear. No matter how historically accurate the bicorne hat may be to 19th century France, it looks ridiculous. (Just us?)
Seeing that Javert is the "Les Miserables" equivalent of Satan, perhaps this is a bit of costume karma? Take a look for yourself.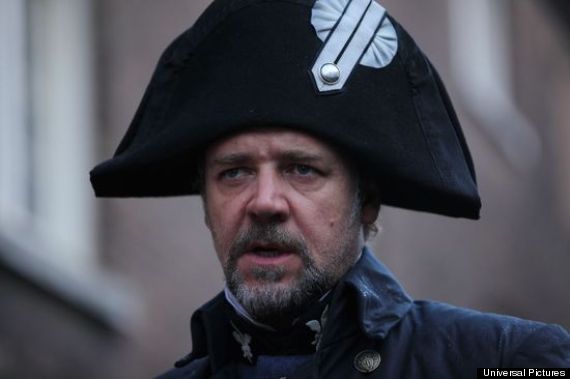 "Les Miserables" arrives in theaters on Dec. 14. Watch the trailer below.
PHOTO GALLERY
'Les Miserables' Photos
BEFORE YOU GO