It seems like every week there's another model jumping from the runway to the silver screen -- or in the case of Erin Heatherton, from the pages of the Victoria's Secret catalog to an Adam Sandler flick.
Yesterday pics hit the web of Erin wearing a tiny green and white cheerleader uniform while sudsing down a car (sexily, of course). The car wash is a scene in "Grown Ups 2," a sequel to Sandler's 2010 comedy and Erin's big-screen debut.
Unfortunately, today we awoke to find Andy Samberg has landed himself a similar, scantily-clad role. The "SNL" star will also be joining Erin in "Grown Ups 2" and got sudsy on yesterday's set... in nearly the same green and white cheerleading costume as his blonde co-star.
So we feel obligated to ask: who wore it better?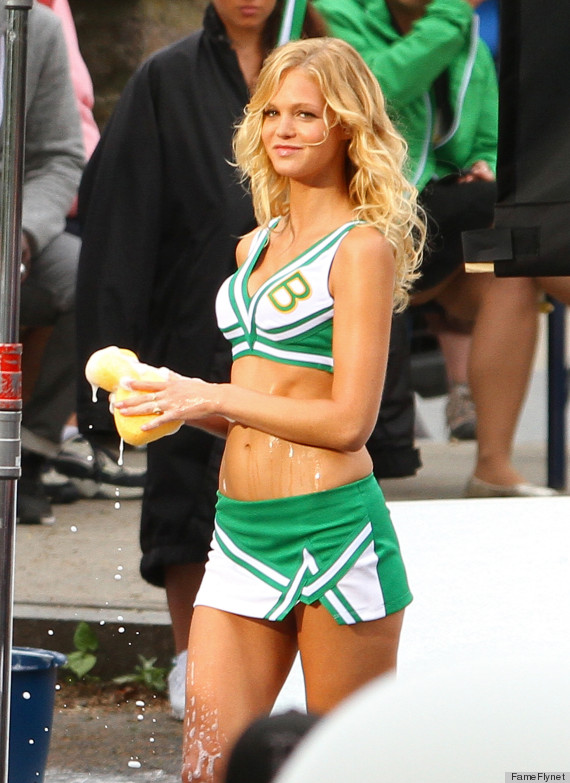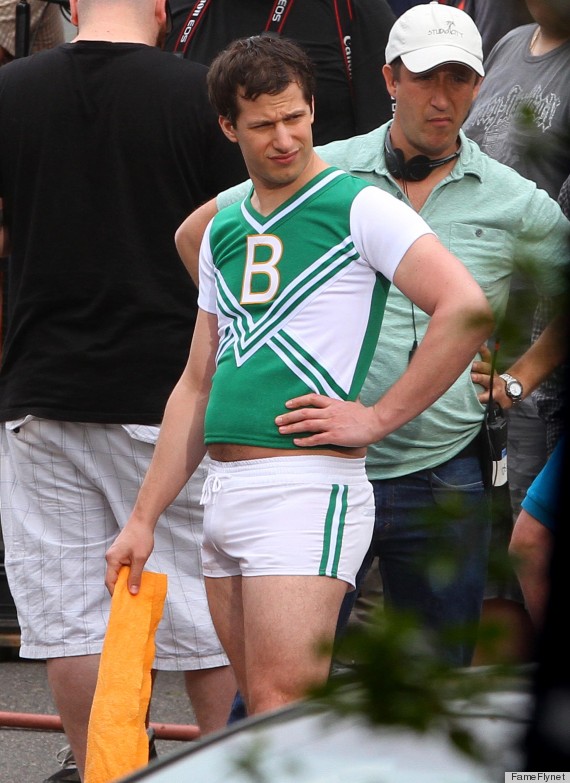 See more models in movies!
PHOTO GALLERY
Models in Movies