In a White House ceremony today, former first lady Laura Bush's official portrait was unveiled along with that of her husband, former President George W. Bush.
SCROLL DOWN FOR PHOTO
Like the official presidential portraits, first lady portraits are a tradition dating back to the 18th century in the United States.
The White House provided the following background information on Mrs. Bush's portrait, painted by John Howard Sanden:
For the setting of her portrait, First Lady Laura Bush selected the Green Room, as refurbished with her active participation in 2007. Wearing a midnight blue gown, she rests her left hand on a lyreback armchair attributed to the famous New York cabinetmaker, Duncan Phyfe, c.1810. Federal easy chairs, among antique American furniture added to the room in 1971-72, were reupholstered in a rich salmon-colored silk. The 1767 David Martin portrait of Benjamin Franklin hangs over the neoclassical mantel, acquired for the White House in 1818.
LOOK: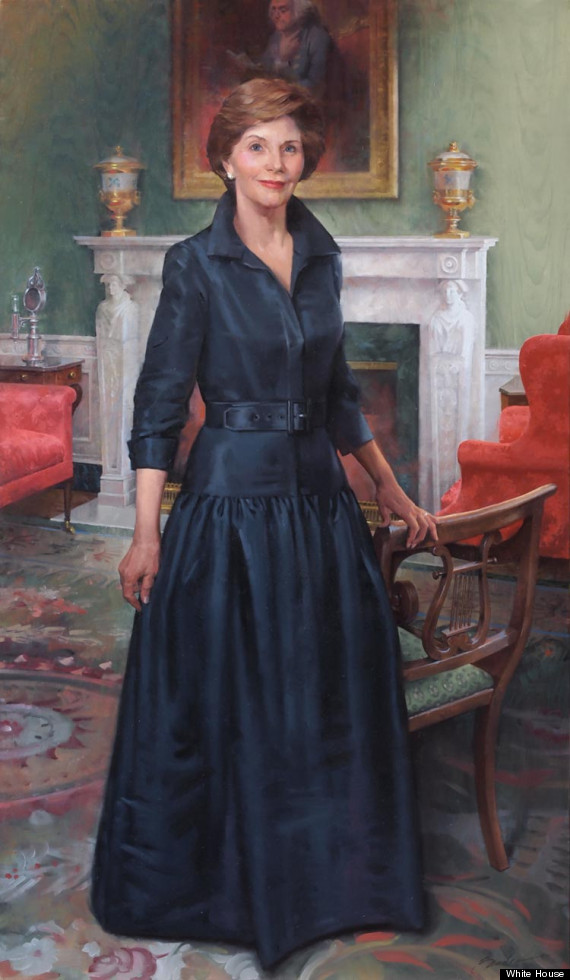 BEFORE YOU GO