Personally, we're impressed when people can crochet a scarf. So when we stumbled upon Jo Hamilton's detailed crochet portraits we immediately fell in love. After learning to crochet at a young age from her grandmother, Hamilton moved from Scotland to Portland, where she began crocheting the Portland cityscape. She soon moved on to portraits, capturing friends, coworkers and local mug shots with a mix of realism and painterly finesse. All of her works are based on candid photographs (except perhaps the mug shots).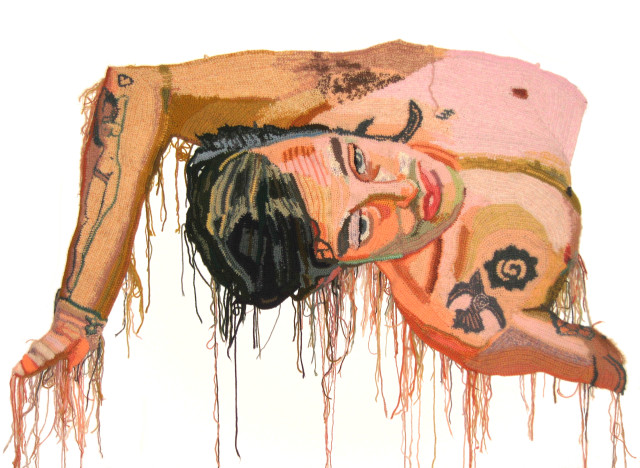 With a background in fine art, Hamilton draws influence from only the best, weaving years of Western artistic progress into her works. In an email to the Huffington Post she cited her influences as Howard Hodgkin, Alice Neel, Henri Matisse, Pierre Bonnard, and the ancient Fayum 'mummy' portraits of Egypt.
Hamilton's portraits harken back to the irreplaceable value of what is simple and handmade. Her creative use of color and shading creates presents her subjects' faces as tapestries of multicolored flesh. At first glance, they look shockingly realistic. Yet as we look closer at the intricate knots and dangling strings, we get a taste of surrealism in these unravelling resemblances. Check them out below and click here to see an eerie stop-motion video of the crocheting in action.
PHOTO GALLERY
Jo Hamilton
BEFORE YOU GO