After the onslaught of viral "Call Me, Maybe" tributes, both endearing and awful, we've finally found one that'll make you overload on cuteness.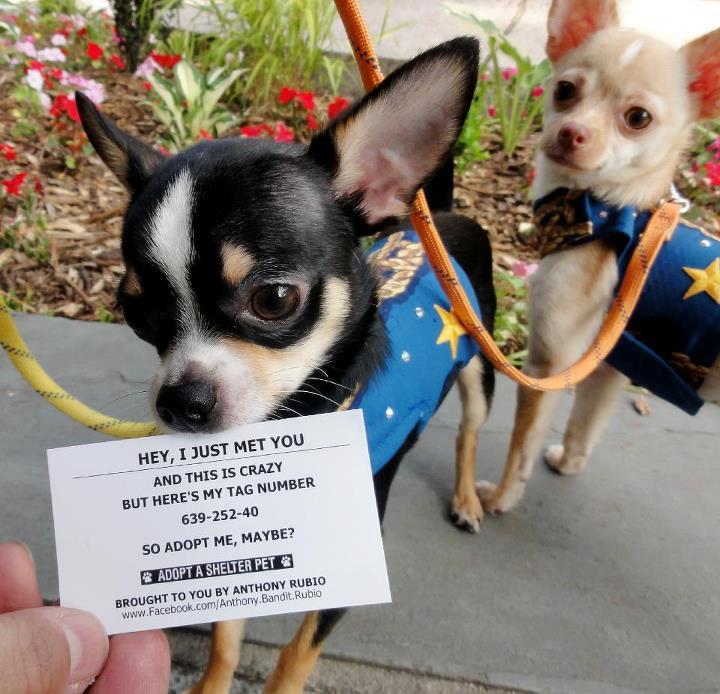 Last week, internationally acclaimed pet fashion designer and animal activist Anthony Rubio unleashed these adorable "Adopt Me, Maybe" cards for shelter animals upon us.
In a Facebook post that accompanied this photograph, Rubio -- a philanthropist who is involved in several animal charities -- said he was inspired by Carly Rae Jepson's song and designed these cards in an effort to promote shelter pet adoption.
The photo has, of course, gone viral.
BEFORE YOU GO