Twenty years ago even the most art-savvy Westerners were relatively ignorant to the cultural goings-on in China. Yet today the Chinese art scene has exploded. The collection, "From Past to Present: Chinese Photography," depicts the transition between the old and new eras of Chinese cultural life.
A cultural revolution combined with an emergent extreme upper class looking to get creative with their investments prompted an art boom that has captivated the world. As a culmination of this progress, Beijing-based artists will now be granted direct access to the Western world online through ArtSpace. Although Chinese investors are looking to purchase art more than ever before, many Beijing artists are side-stepping the gallery and seeking direct contact with Western viewers and collectors via the internet. Photographers Wen Fang, the duo Rong Rong & Inri, Cang Xin, Wang Jinsong, Xing Danwen, and Wang Ningde will collaborate for the collection curated by Tiffany Beres. We are particularly thrilled to see the following artists made so readily available: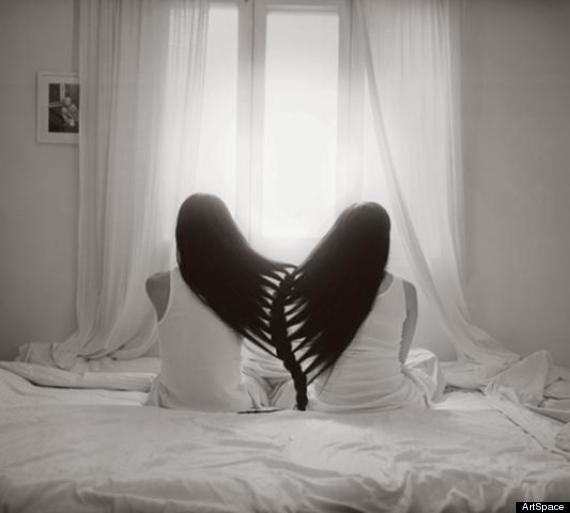 Rong Rong and Inri have teamed up to create ghostly photos of human beings in urban environments. The Chinese photographer and Japanese artists met without speaking the same language, and used art as a means of communication. In one of their photographs two women sit on a white, unmade bed looking out the sunlit window. Mirror images of each other, their hair is intertwined creating a surrealist twist on Siamese twins. The moment is both unsettling and meditative, drawing off the tacit relationship between beauty, comfort and mystery.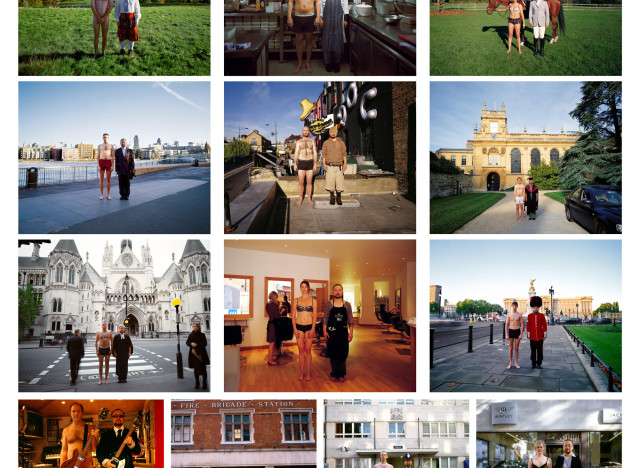 Cang Xin, who considers himself a modern-day shaman, uses his performance-based artwork to communicate with the spirits dwelling inside objects and nature. For his "Communication" series, he photographed himself licking a wide array of objects from banknotes to a live bird. In "Identity Exchange" he swaps clothing with strangers of his choosing, including equestrians and soldiers. His work presents everyday people and objects as strange, vibrant and bursting with opportunity.
Visit ArtSpace to see work from all of the artists representing the ever-growing Beijing art culture.
BEFORE YOU GO