All hail Beyonce, Queen of the Wild Pants! Our favorite printed lady stepped out in Paris today, there with Jay-Z and their adorable bundle of joy, baby Blue Ivy.
While Jay was his usual dressed-down self (leather jacket, baggy pants, Air Jordans) and Blue was in blue leggings and a blue baby blanket (we can't make this stuff up), Beyonce was sporting the kind of wild outfit only she could pull off: a hot pink and yellow zigzag print blouse, pointy high heels and hot pink pants.
Oh, Beyonce, how we wish we could be you.
The Carter-Knowles family was in France for the weekend while Jay-Z performed with Kanye West the Palais Omnisports de Paris-Bercy on Friday. Kanye and Jay are in the midst of their European tour, which will take them to Germany, Ireland and England. (They will presumably perform "N****s In Paris" in all of them.)
But while gang jaunts all over Europe, don't expect them to blend in.
PHOTO: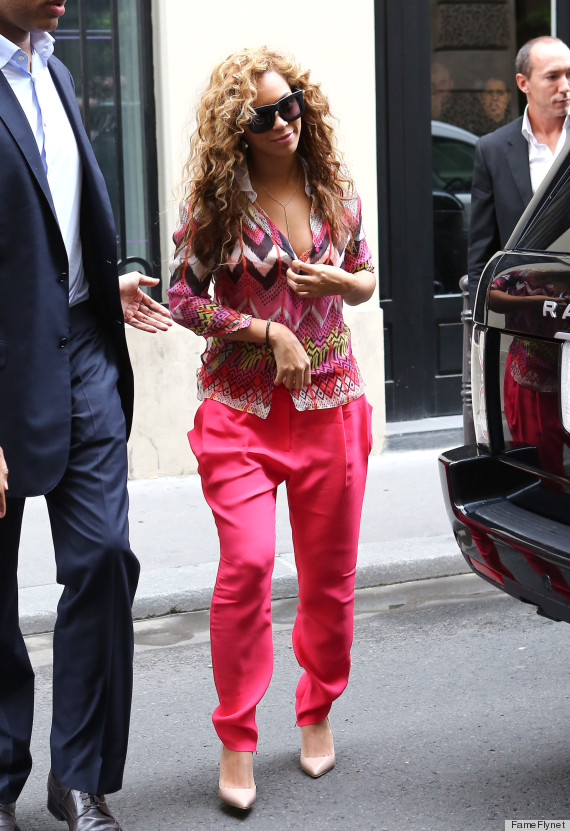 Check out Beyonce's style evolution!