There are so many small tasks in a day that we wish were made easier, or at least more pleasant. While taking the trash out is always going to be, well, taking the trash out, sending mail gets a little more exciting with Flavorlopes, flavored envelopes that have plenty of taste...literally.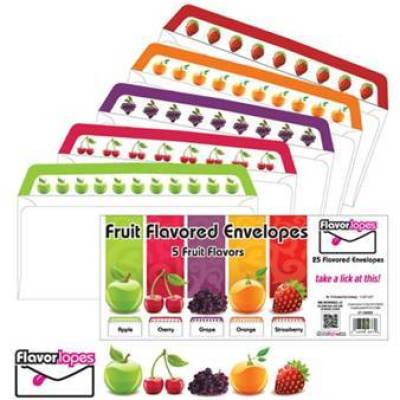 Photo courtesy of Flavorlopes
We were pretty excited when we came across this new invention, because now, instead of the bitter taste of glue, you can taste a fruit medley of grape, cherry, apple, orange or strawberry. A family-owned business, Flavorlopes also provides matching notecards, as well as custom-made and seasonal sets. Pumpkin spice envelope, anyone?
We're probably so fascinated with this product because it's such a simple idea but makes a big impact. And though a handwritten note is a rare thing, this might inspire us to pick up a pen. Even if it is just sending in our rent payment...
What do you think of this flavorful stationery idea? Let us know in the comments below!
BEFORE YOU GO