"Dirtbag" is not a word we often aim at Jennifer Aniston, she of the sweet "Rachel" haircut and propensity for crying.
But we were reminded of the star's dirty streak at last night's MTV Movie Awards, where Rachel -- er, Jennifer -- picked up the Best On-Screen Dirtbag Award for her role as a sex-crazed dentist in "Horrible Bosses" (yeah, we'd forgotten about that movie, too).
According to JustJared.com, Aniston accepted her gold popcorn statue (no naked gold men here) with a shout-out to her director: "I would like to say thank you to the television show Friends for letting me unleash my inner sweetheart and [Horrible Bosses director] Seth Gordon for letting me channel my inner dirtbag."
She could've just as easily thanked her stylist. Since getting together with Justin Theroux, Jen's beachy California style has gained a slight rocker edge; consider the transition complete with last night's outfit, a tight black leather minidress by Valentino paired with strappy black Giuseppe Zanotti heels.
Black leather might just be Jen's new signature: she killed it in leather leggings on "The Tonight Show" earlier this year and reportedly purchased Theroux a $12,000 vintage leather jacket once worn by James Dean for his birthday.
We're hoping her teeny Valentino dress didn't cost that much -- there wasn't that much of it.
Check out Jen's "dirtbag" fashion statement from the 2012 MTV Movie Awards. Are you a fan of the 43-year-old star in this sexy LBD? Also, be sure to check out Stylelist's picks for best- and worst-dressed.
PHOTOS: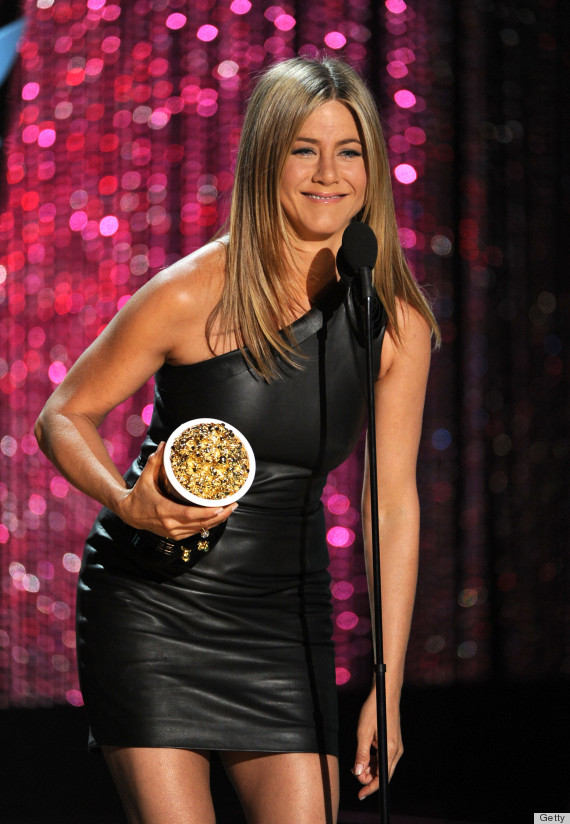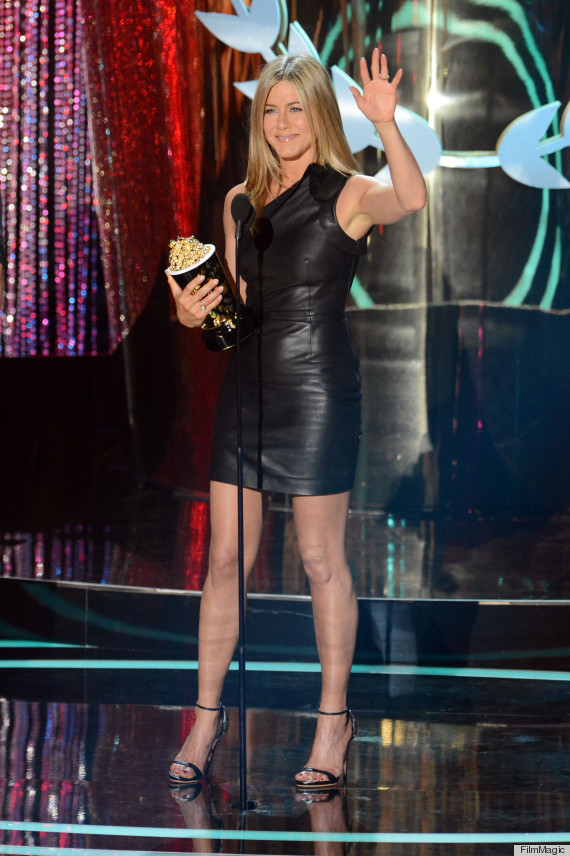 See Jen Aniston's style evolution!
PHOTO GALLERY
Jennifer Aniston's Style Evolution