Poor Kim Kardashian. Not only did she get upstaged by Kate Middleton in a McQueen dress (well, maybe -- have you compared the dresses yet?), but girl suffered two wardrobe malfunctions in the span of two days.
The reality personality headed to a slew of events this weekend in the black and white garb she's been favoring lately, reportedly because boyfriend Kanye West is picking it out for her.
But back to the gaffes. First, Kim's Spanx, or what looks like some sort of control top underwear, came out to say hi when the reality star bent over her car in a sheer dress at LAX on Saturday. (The Daily Mail has a clearer shot of the waistband, if you, uh, need a better eyeful.)
Then on Sunday, Kim hawked the new Kardashian Khaos store in a sexy black dress in Las Vegas on Sunday afternoon, but the white tag from her dress' lower half was blindingly visible under the camera flashes. Which, of course, has totally happened to us, too. Who really cuts those tags out?
Usually it's just the people in Kim's presence who have (planned?) wardrobe foibles, although, we're sure she doesn't really mind the spotlight.
PHOTOS: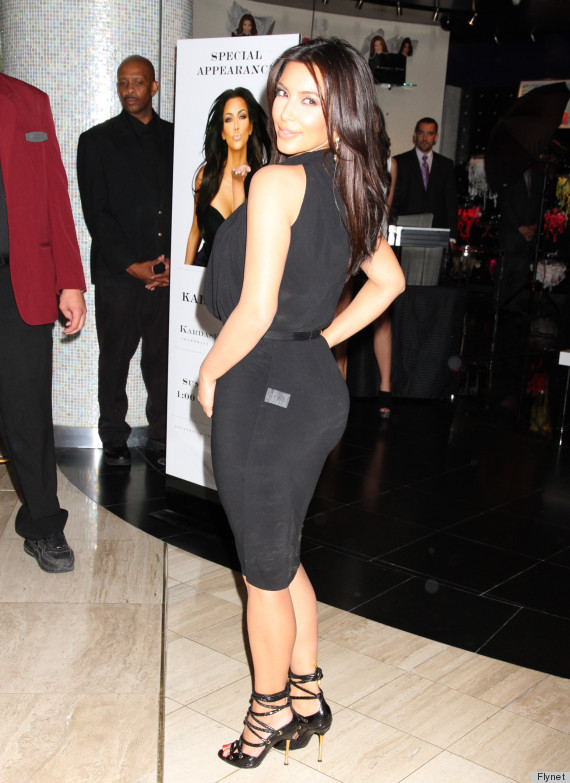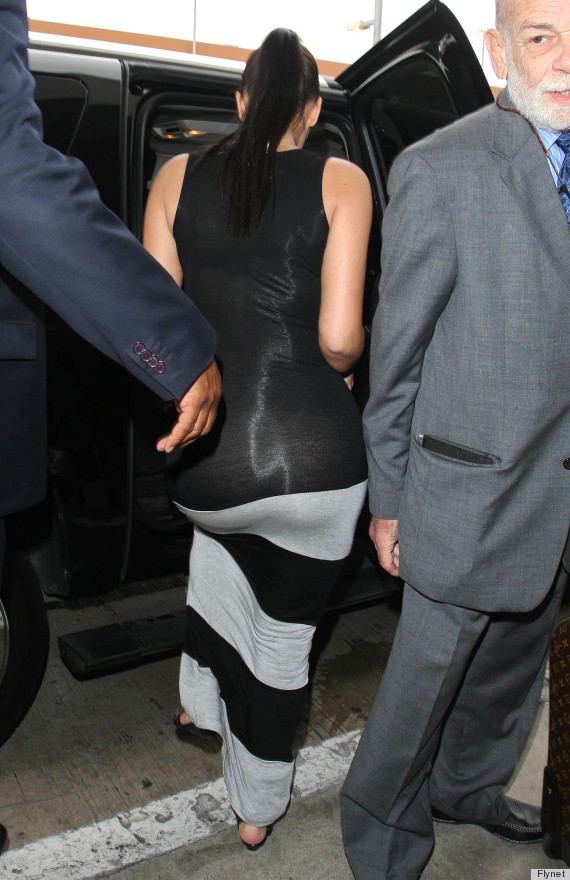 See more celebrity wardrobe malfunctions!
PHOTO GALLERY
Celebrity Wardrobe Malfunctions (NSFW)
BEFORE YOU GO