As Gay Pride celebrations kicked off around the world last week, Miley Cyrus showed her support with her "favorite accessory."
On June 2, the 19-year-old singer and actress, who has been very vocal about her support of gay rights, shared a photo with a valuable message of tolerance to her 5.8 million Twitter followers:
my favorite accessory of the day. #stopspreadinhate twitter.com/MileyCyrus/sta…

— Miley Ray Cyrus (@MileyCyrus) June 2, 2012
Whenever the former Disney star takes her political beliefs to Twitter, people take note, and she defended her position against a Twitter user named @TanyaPetras who tweeted at Miley, "It's Not Hate, It's What's Right." Cyrus has defended her beliefs before, and shot back, writing:
@TanyaPetras well that's sacrilegious cause your not god & he says he is the only one to judge. #showlove&showgodslight

— Miley Ray Cyrus (@MileyCyrus) June 2, 2012
Cyrus has been a longtime supporter of gay rights and even got a small "equals" sign inked on her middle finger, in support of same-sex marriage, last August. In February 2012, she penned an article for Glamour magazine on her decision to get the tattoo and explained:
"I believe every American should be allowed the same rights and civil liberties. Without legalized same-sex marriage, most of the time you cannot share the same health benefits, you are not considered next of kin and you are not granted the same securities as a heterosexual couple. How is this different than having someone sit in the back of the bus because of their skin color?"
PHOTO: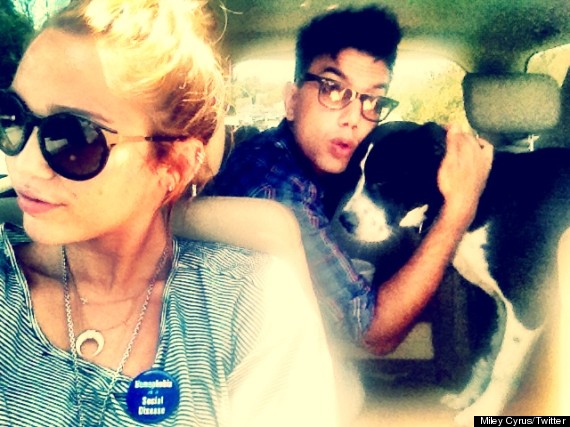 More celebrities who support gay rights:
PHOTO GALLERY
Straight Allies
BEFORE YOU GO