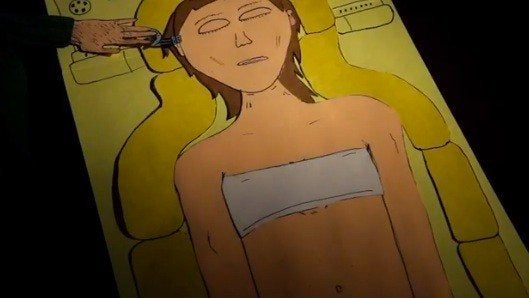 Because you haven't seen enough teasers, clips and viral videos for "Prometheus," here comes a new trailer for the film -- done entirely in paper.
Keeping with a recent trend of recasting blockbuster trailers in odd forms -- LEGOs, sausages -- the "Prometheus" paper clip is exactly what you'd expect: the Ridley Scott film's most teaser-y moments redone with paper. (The design work was done by The Receptionist, a.k.a Travis Betz, who has a series of shorts online.)
Watch paper "Prometheus" in the slideshow below, and stick around for clips of "The Dark Knight," "Battleship," "Lord of the Rings" and more.
PHOTO GALLERY
Spoof Movie Trailers
BEFORE YOU GO