We're both impressed and intrigued by this cement coffee table from CustomMade Artisan Epic Concrete. Usually a slab of concrete as furniture can look a bit cold, but this tabletop features an unexpected floral touch, making it a unique piece that is as romantic as it is modern.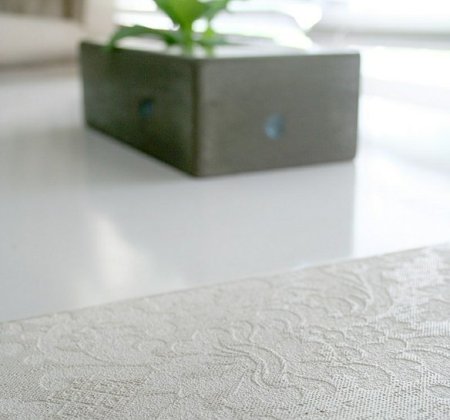 Photo by CustomMade Artisan Epic Concrete
The design is actually two strips of pretty damask fabric sealed over white glass fiber reinforced concrete. The contrast between this subtle detailing on the bright, white tabletop against the black base creates a visual "tension" that would make the table a statement in any setting.
Want to see more? Visit CustomMade to browse for more of these amazing and unique works or check out these other creations in the slideshow below.