"The Campaign" poster has arrived with a tagline that sums up how many feel about the political process: May the best loser win.
Starring Will Ferrell as an incumbent North Carolina congressman and Zach Galifianakis as the upstart trying to unseat him, "The Campaign" isn't just a comedy-nerd dream match, but also a referendum on elections.
"At a certain point politics just started going into a land of crazy we had never seen before," producer Adam McKay told the New York Times about the film last month.
Directed by Jay Roach (HBO's "Game Change"), "The Campaign" won't necessarily take sides in the debate: though Ferrell's character has been described as a "Blue Dog Democrat," and Galifianakis' as a "Tea Party Republican," neither's party affiliation will be made clear in the film.
"The Campaign" arrives in theaters on Aug. 10. Check out the poster below.
[via Facebook]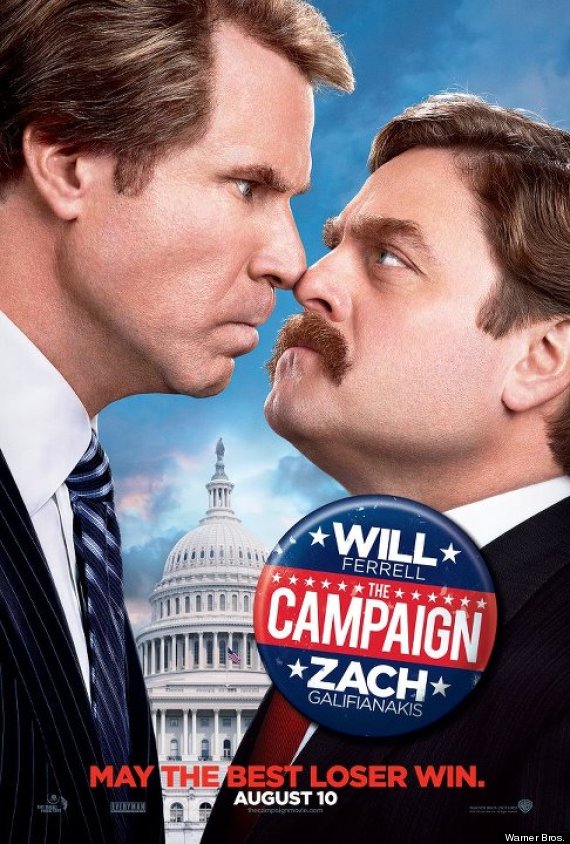 PHOTOS: Best Summer Movies Of 2012
PHOTO GALLERY
Summer Movie Preview 2012
BEFORE YOU GO